MMORPG EVE Online turns 19 next spring. It's quite a long time ago and to properly celebrate the birthday of the New Eden universe, CCP Games is bringing back the legendary EVE Fanfest. Players from all over the world will gather in the capital of Iceland for several days and learn about the plans of the development team regarding the further development of EVE Online. But what's in store for the game in the coming months? CCP has shared some information about the winter changes.
A new dawn
Almost two years ago, the developers embarked on a massive task – to bring the economy to a healthy state and set up the game for the third decade. They are well aware that this has not been without problems and difficulties. While EVE Online players are well known for being the most resilient, they still felt the strain of the process. Now that order and balance have been restored to the resource and production aspects of New Eden, and more materials are available or will become available, you can focus on other areas of New Eden.
There were many important announcements made in From Mining to Manufacturing. Developers usually don't post updates as comprehensively and in depth as that blog post, but with so many important changes, they wanted as much feedback as possible. The team carefully studied them, discussed and made appropriate adjustments. The Players Council also played an important role.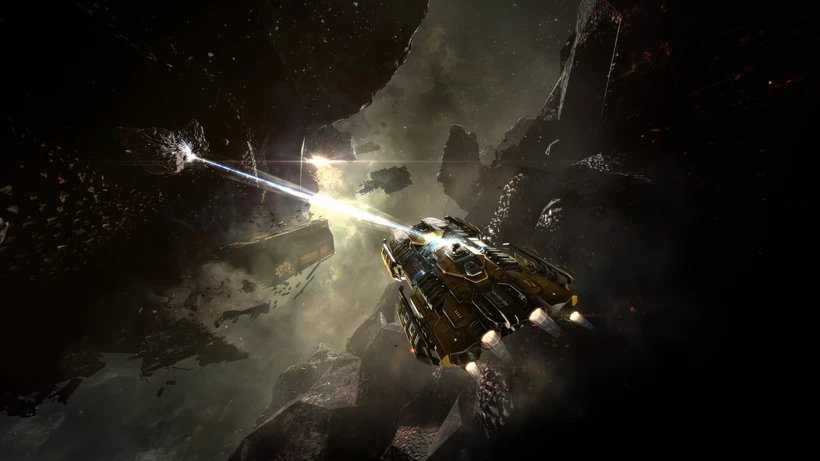 Mining is the cornerstone of New Eden. Mining ships in all directions are now more powerful, more efficient and more affordable. CCP Games wants to create the same variety for miners as other professions, and they are already seeing significant growth in both mining volume and the number of players involved in mining. It also opens up opportunities for the future, especially in terms of dynamic resource allocation or new mining locations.
Attention will be paid to production bottlenecks as they arise. The factions and the construction of pirate ships will become viable. For the Battleship, the approach will be to increase the power of these ships to better match the cost and complexity involved in building them. Battleships occupy an important place in EVE history and must find a suitable role for both PvP and PvE.
It's time to look to the future. New Eden has a solid foundation, so now is the time to take a look at the changes that are coming soon.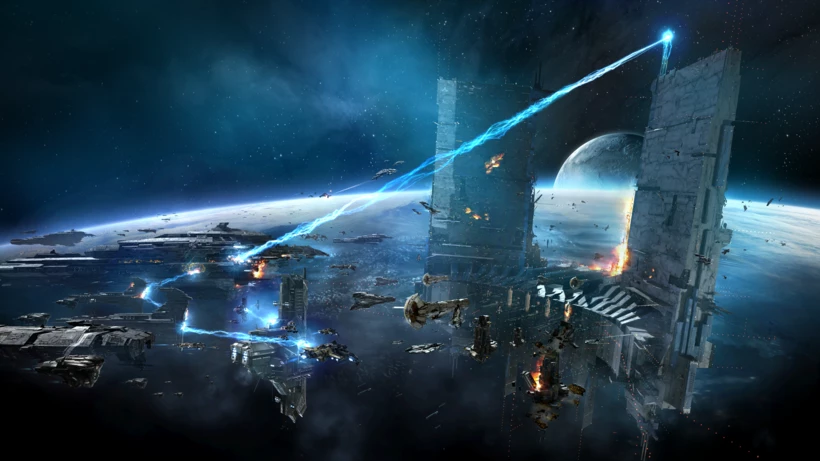 Compression
Since the early days of EVE Online, mining and industry has boiled down to this: train these skills, fly this ship, install these modules, and now you are the best. Too often, there was no choice because there was only one path, and that was at odds with the rest of EVE Online, which places a lot of emphasis on specialization and different possibilities. To that end, developers want to provide a dynamic in which industry experts can flaunt their knowledge and ownership of systems, and gain a competitive advantage so that their specialization and decision-making ability are rewarded.
Compression is a key element of the industry. Expanding production of gas and lunar ore is vital to the economy. As with mining, miners will have more tools at their disposal. However, the main goal is to add decision-making rather than boredom, and the compression update should reflect that.
Whales
In the Age of Abundance, several hundred Rorquals outnumbered the rest of the universe combined in terms of mining. Because these ships were so efficient and powerful that it practically forced players to shape all the big games. He was simply the best at everything, without compromise and took players out of the market.
While Rorqual's role has been returned to the support ship, its improved Mining Foreman links, PANIC function, survivability and squeeze ability, combined with impressive single mining income, make the ship an essential asset for mining operations in low and zero grade sectors. security. And as some of you may have seen on the Singularity test server, CCP Games are also looking at improving Rorqual's agility with group jump features.
Citadels
Citadels play a critical role in New Eden and, like everything else, have their own capabilities. This entails the proliferation of structures, as well as battles for them, which requires special attention to the combat functionality of structures. Many of these themes have been raised by dozens of New Eden's most talented and prolific fleet commanders. And in such large endeavors, it is important to listen to all points of view.
Sovereignty
Reconciling and improving sovereignty, as well as how ownership of territory in the universe is established, is incredibly important for new players and veterans alike. The plan is to create tactical space targets for small, medium and large groups in space to fight for, and allowing the players in control of the space to decide what that space will be used for. In doing so, infrastructure hubs play a critical role. More will be told in the following materials.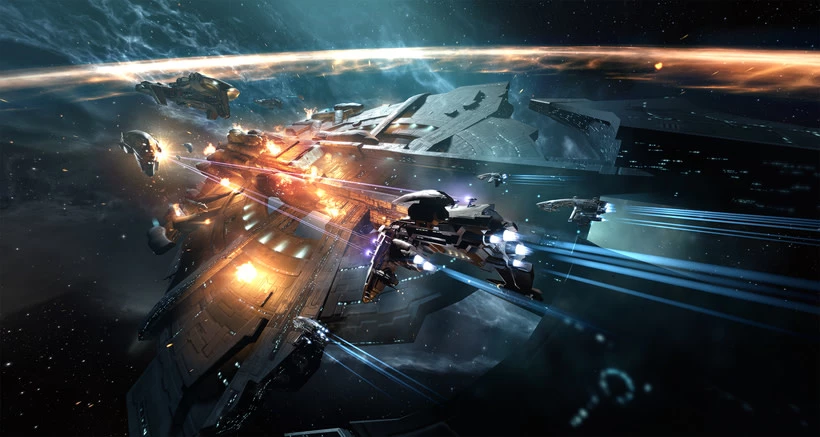 Capitals
Whether you plan to operate them or build them, Capital-class ships represent an ambitious goal for many players. A well-planned dreadnought should be a cost-effective counterbalance to the other Capital and Supercapital classes. And we see the amazing battles they create over and over again. As the industry settles in, the material requirements for these ships are planned to be revised to ensure they are economical and replaceable.
In addition, there will be more Capital-oriented combat sites on the horizon, which you may have already seen in the Winter Nexus event. Developers will partner with players to make these sites useful enough to justify the risk.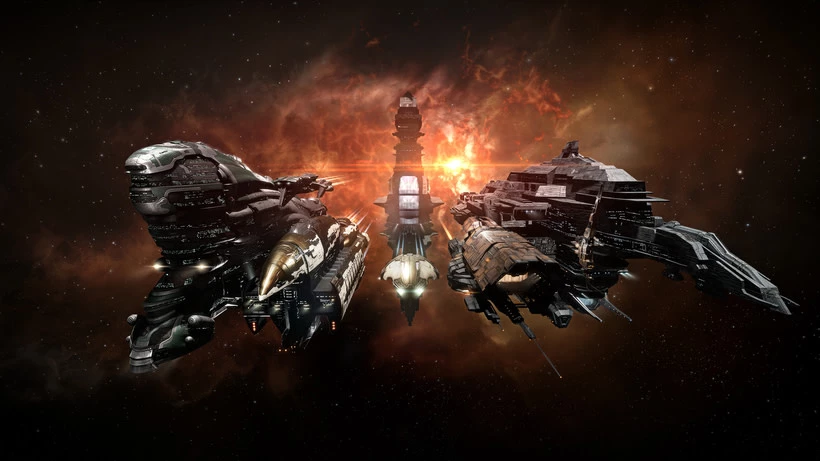 EVE Academy
September has been a great and important month for EVE Online. The newly launched introductory AIR gaming experience, which became available in September, is an immersive cinematic experience. The average duration of the first session people try EVE Online has increased by 30%, leading to increased retention.
The next step is to add a chapter on mining to teach the basics of mining, give new players a feel for more of the things they can do in New Eden, and provide a basic skill set. Over time, the goal is to move further in the capsuleer's life by applying the same technology and artistry.
By updating skill training and introducing new features, the developers are helping players set goals early in their EVEOnline careers. The newly released corporation skill plans allow pilots to create optimal skill plans to attract new players, as well as create doctrine skill plans for combat, industry, and other activities.
Additionally, module sets are maintained throughout the plan creation process, so non-corporation players can still harness the power of the community by dragging and dropping pre-made fittings into their skill plans, starting the tutorial with the click of a button. Additional NPE Acts will add updated career agents.
The EVE Academy website, which is increasing in traffic every day, has been constantly updated since launch and has undergone major overhauls to make it even more useful to players.
EVE Online launched on the Epic Games Store in September and went fully native to Mac in October. Both of these destinations have seen an influx of new and returning players. All this makes the universe of New Eden even more exciting.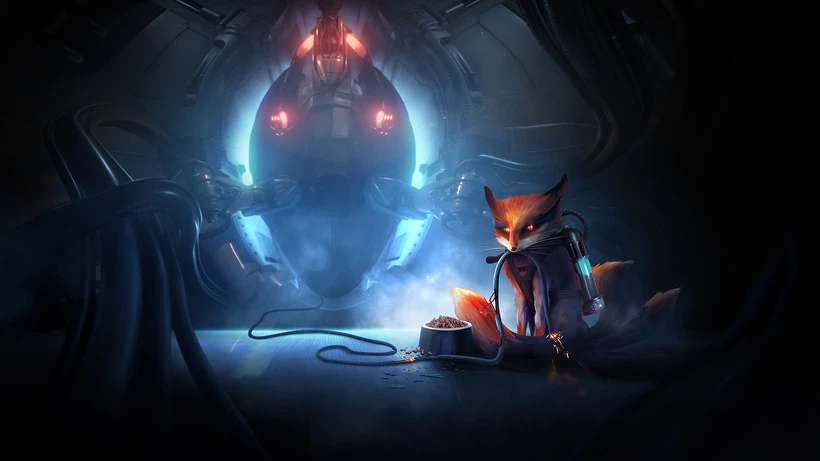 Technological foundation
The September release was a big moment for EVE Online with the introduction of Quasar. More and more features of the game are now being decoupled from the main Tranquility cluster and carried over to this environment. All new features coming to the game, including AIR and skill plans, have been based on Quasar. This fundamental change allows EVE Online to move into the future and continue to develop the New Eden universe.
The technological advancements made with the launch of EVE on the Mac are already fueling internal efforts to modernize the game engine. With more news coming early next year, the CCP Games team is excited to bring new features and improvements to EVE Online.
Why is it important? Upgrading EVE's technology foundation is critical as it allows for greater dynamics and agility in a fast-paced world. It also opens up more possibilities for delivering more powerful functionality on more media. But more importantly, it simply reduces the load on the Tranquility and, in turn, increases productivity. The developers are in an ongoing arms race with the community as the technology behind EVE becomes more powerful, capsuleers are finding ways to push Tranquility to its absolute limits.
Over the past 19 years, the EVE Online community has set record after record when it comes to the biggest in-game battles. And so far there is no reason to believe that the trend will change in the near future. Therefore, CCP Games can only keep trying to push the boundaries of what is possible in order to meet the challenge of the players.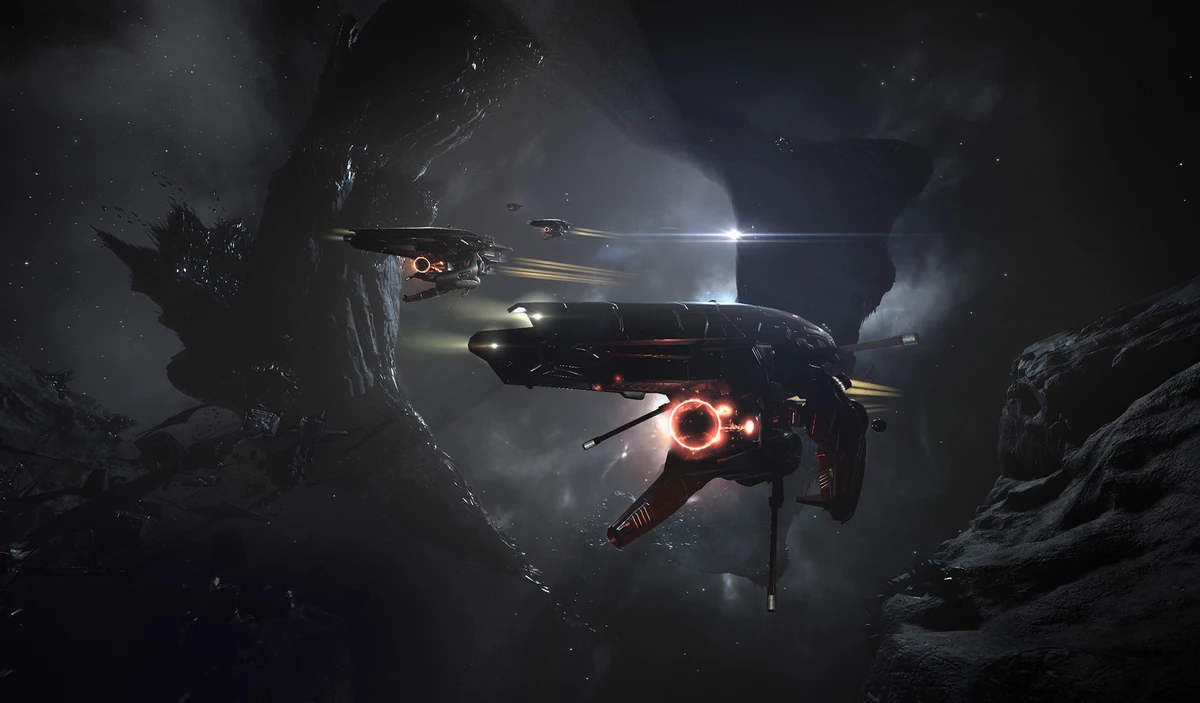 Conclusion
The foundations of the EVE Online ecosystem are solid. PLEX prices have stabilized, stocks are high, great strides have been made in the war with bots (as evidenced by the skyrocketing prices of in-game currency) and capsuleers have more ways to make a living. The foundation allows CCP Games to build with more confidence and add more sand to the sandbox. From now on, players can expect more ship production, more Capital in outer space, exciting new strategic targets for small, medium and large fleets, and more.
Whether you start your journey through the New Eden universe exploring outer space on Heron, being a seasoned miner mining useful materials on Mackinaw, or taking part in the battle on Vargur, there is nothing better than spending time with EVE Online players. This year has already managed to host events such as EVE Vegas, EVE London and EVE Down Under. However, nothing beats the magic of EVE Fanfest. During the festival, the developers promise to reveal more about the exciting plans for the future of EVE Online, which include more influence of the decisions of the players on the universe.
.