Thermalright has introduced the new CFX Thermal Grease. For the novelty, a wide range of operating temperatures (from -50 ° C to 150 ° C) and the absence of electrical conductivity are declared.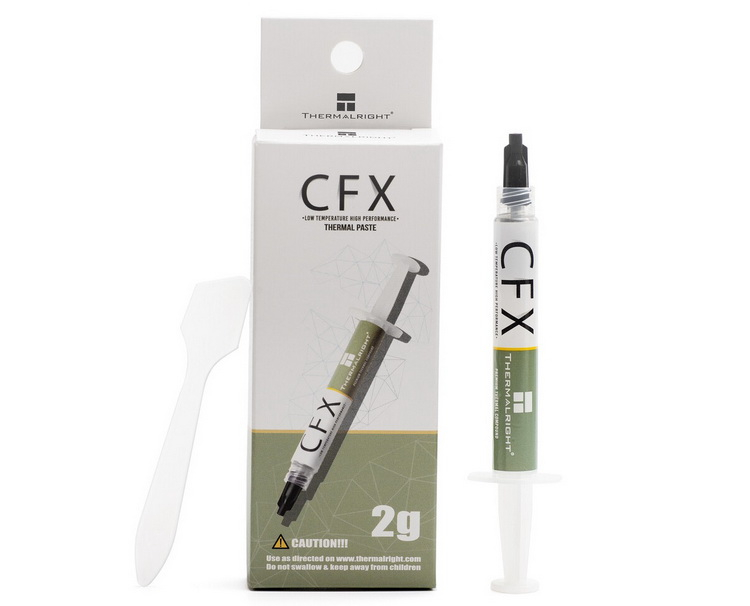 The manufacturer does not say anything about the composition of the thermal interface. It is only indicated that the thermal conductivity of the CFX thermal paste is 12 W / mK. Its thermal resistance is 0.009 ° C-cm2/ W, and the relative density at 25 ° C is 2.3.

Thermalright CFX Thermal Grease is supplied in 2 g syringes. The package also includes a spatula for easy application of the thermal interface to the processor cover. The company does not report anything about the cost of the new item and its availability.
If you notice an error, select it with the mouse and press CTRL + ENTER.