We still do not have a complete list of the recreated cities.
We still do not have a complete list of the recreated cities.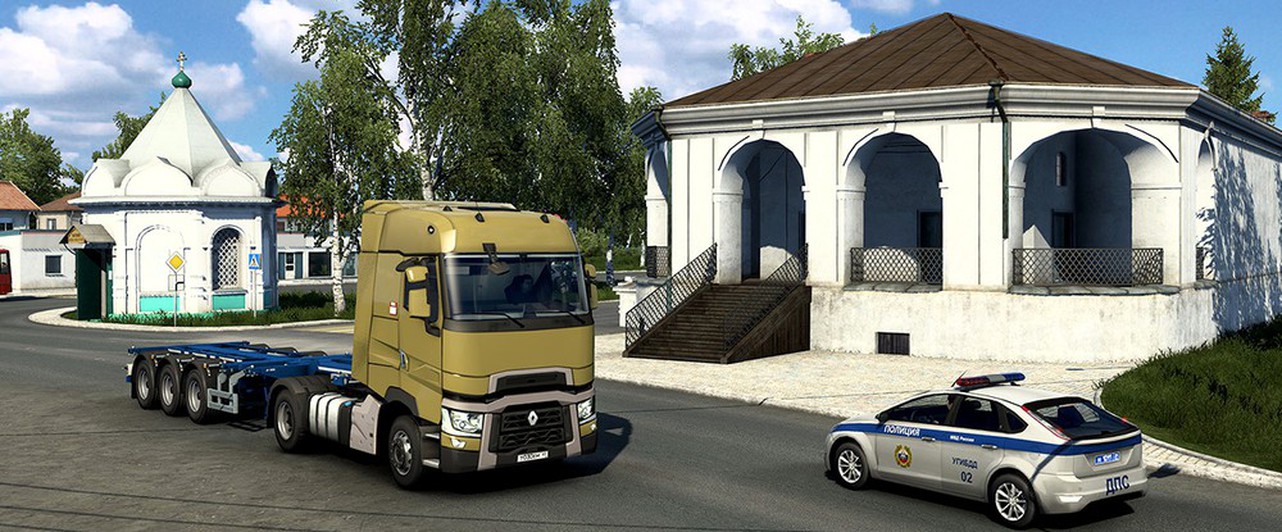 The next add-on for Euro Truck Simulator 2 is dedicated to Russia. In the Heart of Russia add-on, players will travel across Moscow and visit several cities on the banks of the Volga and Oka, and explore provincial tracks.
For almost a year that has passed since the announcement of the add-on, the developers have published a huge number of screenshots. After the demonstration of virtual Ryazan, we decided to collect all the shown footage of Heart of Russia in one place.
Russia in Euro Truck Simulator 2 looks pretty authentic. The developers believably – if you do not pay attention to the ideal roads – transfer characteristic village houses and panel high-rise buildings into the game, place recognizable cafes and cars without wheels, but with advertisements on the roof, along the tracks.
There is no exact list of cities that will appear in Heart of Russia yet. Moscow and Ryazan are officially confirmed, Ivanovo, Arzamas and Rybinsk can be seen in the screenshots.
When recreating cities and their environs, reference frames are actively used, but we are not talking about one hundred percent accurate transfer of real cities into the game. At the same time, the developers try to make models of attractions – for example, churches and monuments – reliable.
Towns and surroundings
Ryazan
Bridges and bodies of water
Forests and their harvesting
Industrial zones
Churches
Nature
Monuments
Heart of Russia has no release date yet.