These soft and mischievous four-legged owners of people have been doing various nasty things for a long time, but we have not yet encountered such a thing. The Canadian said that cats prevent him from using the Internet from Starlink Elon Musk.
Aaron Taylor toldthat he periodically has problems with speed, and the reason is in the picture: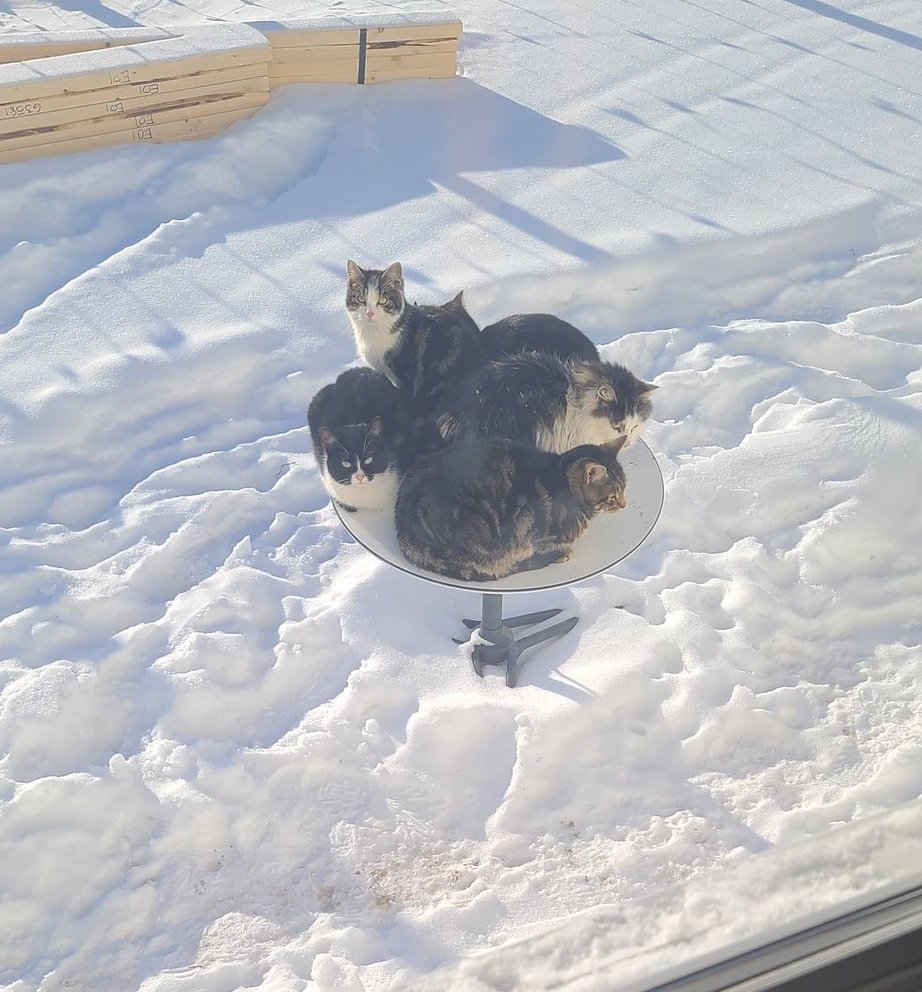 Yes, cats just lie down in the receiver plate when it turns on the winter heating mode. At the same time, cats have a house on the street, in which these pussies have chosen a plate with heating, water and food, but at -25 ° C. Apparently, it is warmer and more comfortable.
As a result, the Internet was divided into two parts: some are perplexed because Aaron keeps cats on the street, while others are actively joking. The tweet went viral and even attracted the attention of Elon Musk, but the billionaire has not yet written whether he will somehow help the poor Canadian.
Image by Juno The Angry Cat