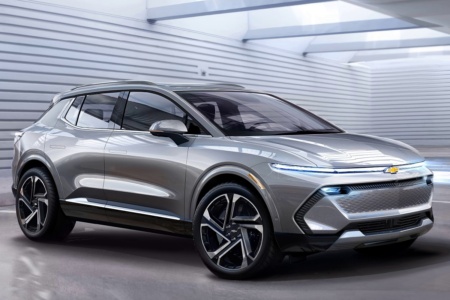 Chevrolet, a division of General Motors Corporation, will expand its line of electric vehicles, which will go on sale in the fall of 2023, with the all-electric Equinox EV. Company promisedthat it will be an affordable, functional compact crossover starting at $ 30K. However, the MSRP does not include DFC (destination freight), taxes, title deeds, licenses, dealer fees and additional equipment.
The Equinox EV is built on the Ultium battery platform common to all GM EVs. The car will be available in several versions, including LT and RS. Most likely, we are talking about the interior design.
"Equinox is important to Chevrolet by being the second best selling brand name. The affordable EV option in the industry's largest-selling segment proves that Chevy will make EVs affordable for everyone, "said Steve Hill, vice president of Chevrolet.
By data Electrek, the Equinox EV has a range of 321 km, and 150 kW of charging. Other details are still unknown.
The Equinox EV announcement follows the unveiling of two more all-electric models, the Silverado EV and Blazer EV, due in 2023-2024.
---