Razer, the world's leading lifestyle brand for gamers, has announced a partnership with leading watchmaker Fossil to launch a limited edition smartwatch: Razer X Fossil Gen 6 Smartwatch… Featuring the most innovative Fossil smartwatch platform to date, the highly anticipated Fossil Gen 6. It also features three Razer-exclusive watch faces, including Analog, Text and Chroma, and two stylish interchangeable bands. The Razer X Fossil Gen 6 goes on sale this month for $ 329 in limited quantities of just 1,337 units.
Gen 6 is the first smartwatch powered by the Snapdragon Wear 4100+ platform, providing users with increased speed and performance, including faster app load times, responsiveness and more efficient power consumption. With a 30% increase in performance and running Google's Wear OS, smartwatches do much more, much faster, giving gamers a fashion edge. The Razer X Fossil Gen 6 Smartwatch also boasts the best in health tracking, a testament to both brands' commitment to a healthy lifestyle, just months after the launch of Razer's dedicated wellness initiative for gamers called Champions Start From Within.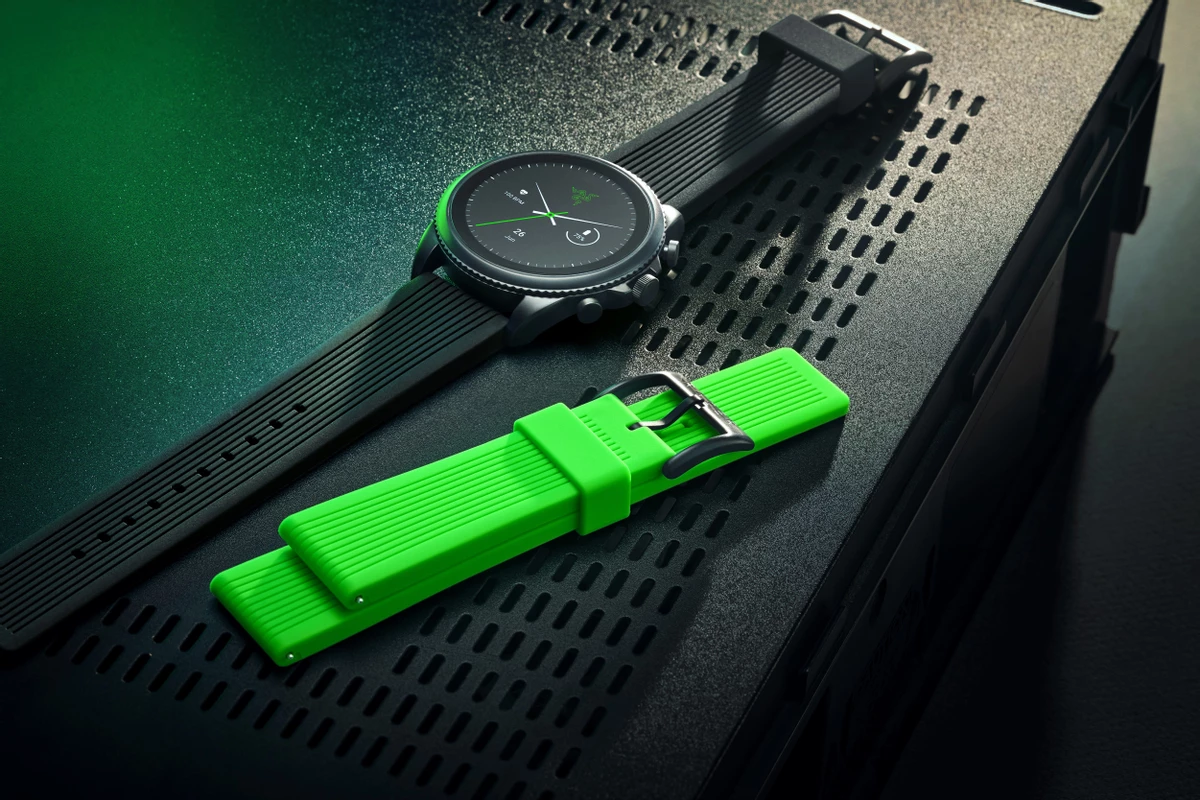 The Razer X Fossil Gen 6 Smartwatch features a 44mm black case, three exclusive watch faces and Razer UI elements. The kit also includes two interchangeable 22mm custom-made silicone straps in Razer's iconic Black and Green.
Sleep tracking and faster battery charging
Users can enjoy shorter charging times and extended battery life to get the most out of their day and night. Track your sleep history, monitor your sleep and set sleep goals in the Sleep tab throughout the night, then quickly charge your smartwatch before starting the day.
The Razer X Fossil Gen 6 Smartwatch reaches 80% charge in just 30 minutes. This, combined with the reduced power consumption of the Snapdragon Wear 4100+ platform and the Fossil Group's Smart Battery Modes, allows users to quickly reach a full charge in the morning after tracking sleep.
Improved health and wellness sensors
Gen 6 features an updated heart rate sensor to continuously track your heart rate and improve signal accuracy. Users will also be able to take advantage of the new SpO2 sensor, which tracks the user's blood oxygen score to see how well oxygen is circulating in the body over time.
In addition, users will continue to benefit from previously released Fossil Group updates, including cardiovascular fitness tracking, which shows VO2 max using resting heart rate and user biometrics to show overall cardiorespiratory health over time.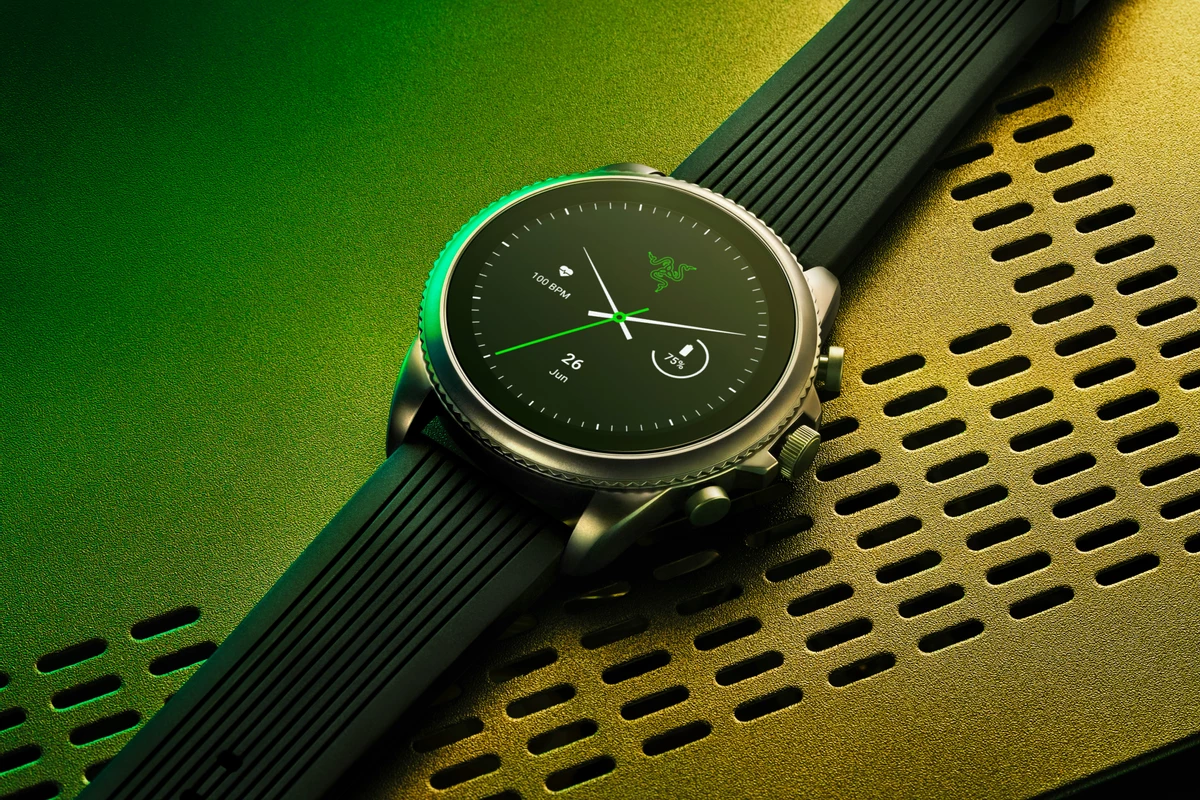 Hands-free wellness tracking
Users can keep their intentions in mind at all times by tracking their wellness goals – from monitoring their heart rate throughout the day, to reminding them to take a break with a guided breathing session, and even planning a daily walk. Plus, notifications and calls with the built-in microphone keep you connected without interrupting your day or game.
Wear OS 3 compatible
The Razer X Fossil Gen 6 Smartwatch will also be compatible with the new Google Wear OS 3 system update announced in 2021. The smartwatch will get the option to update the system to Wear OS 3 in 2022, along with other updates that will continue to improve the overall user experience.
Additional features include:
Stainless steel body, wheel and buttons
Case size 44 mm
Stunning 1.28 " (326 ppi) touchscreen digital display
Waterproof (up to 3 ATM)
Customizable dials and button functionality
Replaceable straps and bracelets
Enhanced performance and lower power consumption with Snapdragon Wear 4100+
Access to download new Wear OS apps and features on Google Play from your favorite brands, including new features such as offline playback for YouTube Music and Spotify Premium premium users
Communication: Bluetooth 5.0 LE, Wi-Fi, GPS, NFC SE
Sensors: Accelerometer, Gyroscope, Compass, Altimeter, PPG Heart Rate, SpO2, Infrared Sensor, Ambient Light
Wear OS от Google
8 GB memory and 1 GB RAM
Fast charging via 4 pin USB with magnetic charging
Razer X Fossil Gen 6 Goes On Sale In January For $ 329 At www.fossil.com, www.razer.com, and in some retail outlets. The watch will go on sale in a limited quantity, only 1,337 pieces.
.