BMW has revealed details about the technology that allows you to quickly change the color of the body of an electric car – the solution was shown on the eve at CES 2022. As it turned out, this technology is based on electronic ink E Ink, it is also used in e-books.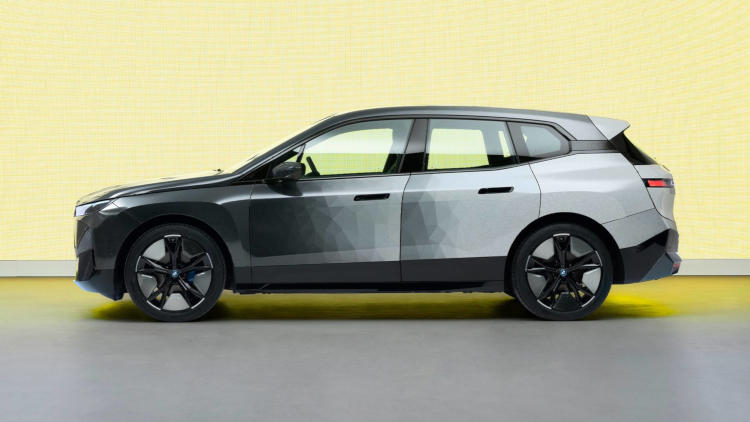 On the surface of the body of the BMW iX Flow concept car, a layer of electrophoretic E Ink Prism film was applied, which consists of microcapsules the size of a human hair. Each such capsule contains negatively charged white elements and positively charged black ones. Depending on the selected setting, the electric field forces white or black elements to collect on the surface of the capsule, thus painting the body in the desired shade. The Bavarian auto giant hastened to disappoint the public, saying that there are no plans to bring the technology to the market yet – this is "Advanced research and design project".
The body color change really happens at the push of a button. Now the range of colors is limited to white, black and gray, but these relatively modest possibilities, the automaker is sure, have practical benefits. "A white surface reflects more of the sun's color than a black one. In practice, the heating of the car and the passenger compartment from the bright sun and high air temperature can be reduced by changing the body color to light ", – the company said in a statement. And in colder weather, the dark color will help absorb more heat from the sun.
The idea of ​​personalization is as popular in today's automotive industry as it is in any other consumer industry. In cars, it traditionally means the desired set of options when buying a car or setting up an on-board computer to suit the owner's preferences. BMW decided to go a little further, offering to personalize body color, but when (and if) this technology comes to market, developers will have to somehow protect such a body from harsh weather conditions.
If you notice an error, select it with the mouse and press CTRL + ENTER.