State corporation "Roscosmos" presented two magnificent panoramas of the surface of Mars. The images were transmitted to Earth from the TGO (Trace Gas Orbiter) space station of the Russian-European mission ExoMars-2016.
The first image (full panorama below) captures the contrasting colors of bright white water ice against rusty red Martian soil. The camera lens hit a crater with a diameter of 4 km, located in the Great Northern Plain – this is the largest lowland on the Red Planet.
«The dark rock visible at the rim of the crater gives it a somewhat scorched appearance and is likely composed of volcanic materials such as basalt.", – notes" Roskosmos ".

In the second photo (the full version is also presented below), you can see a crater with a diameter of 11 km, which is located on the northern plains of Mars, north of Mount Alba. The jagged cut of the crater wall stands out against the dark surrounding surface. In particular, several ice-covered ledges can be seen.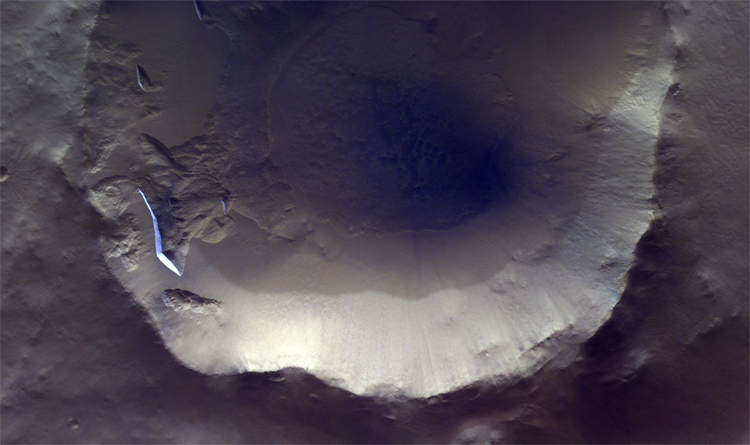 Recall that the automatic TGO probe went to the Red Planet together with the Schiaparelli demonstration lander in 2016. True, the latter crashed while descending to Mars.

If you notice an error, select it with the mouse and press CTRL + ENTER.