SCS Software studio has shared an impressive selection of new screenshots of the "Heart of Russia" add-on for Euro Truck Simulator 2… After the Beyond the Baltic Sea DLC, the developers updated the road routes to match the real road network.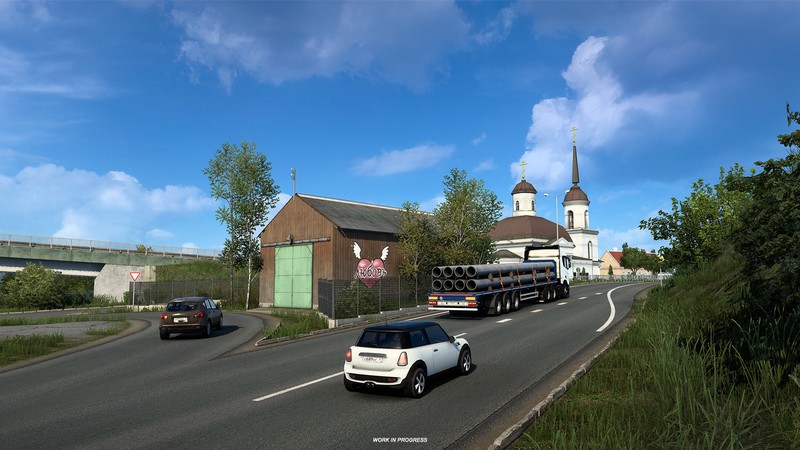 The studio also took a new approach to creating bridges, railings, curbs and especially road signs, of which, according to the team, there are a lot of them in Russia.
"Heart of Russia" will add to the game the territory from Moscow and the Oka River to the upper Volga. The DLC release date is still unknown, although it was announced in March 2020.