The Intel Core i5-12490F processor, presented separately from the global announcement of the low-end Alder Lake-S chips exclusively for China, in the first tests showed performance up to 15% higher than the Core i5-12400F. True, so far only in one Geekbench benchmark.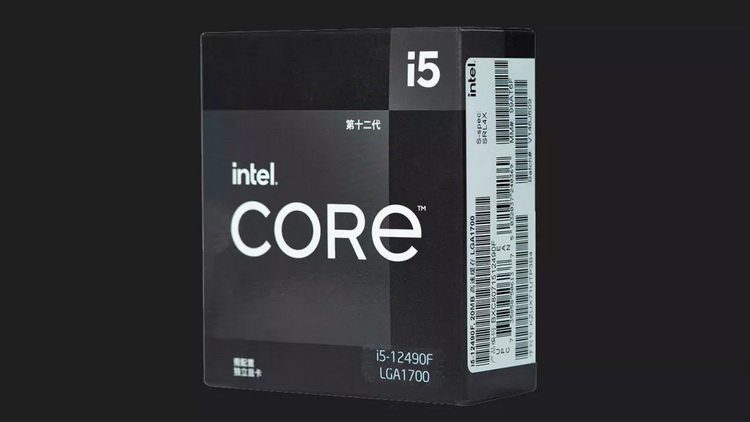 Intel did not send samples of the Core i5-12490F chip for testing to specialized publications. The novelty immediately appeared on the Chinese marketplace JD.com. Only the boxed version of the processor is available for sale, the packaging of which differs in design from the rest of the Alder Lake-S series models. She is black, not blue. At the same time, there is no standard Laminar cooling system in the box.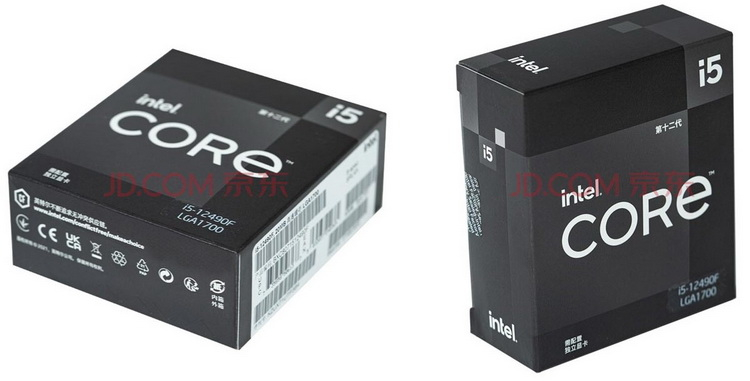 In a single-threaded Geekbench test, the Core i5-12490F is about 10% faster than the Core i5-12400F. In multithreading, the difference in favor of the older model is about 15%.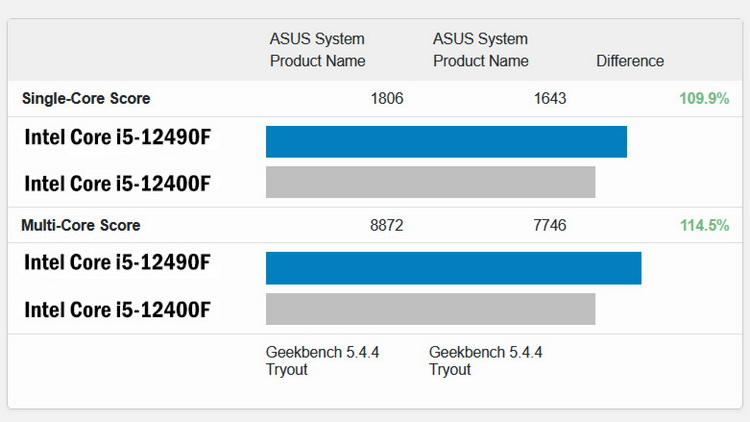 This can be achieved by a 500 MHz higher base and 200 MHz higher Turbo frequency of the Core i5-12490F (3.0 / 4.6 GHz versus 2.5 / 4.4 GHz for the Core i5-12400F), as well as an increased up to 20 MB L3 cache. As a reminder, the Core i5-12400F has 18MB of L3 cache.
The difference in performance between the Core i5-12490F and the Core i5-12500 (3.0 / 4.6 GHz, 18 MB L3) in the same test is no longer so noticeable, as you can see if you look at the image below.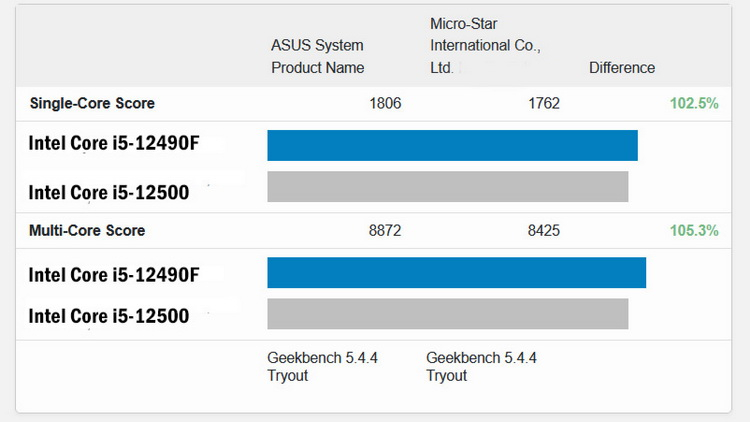 In a single-thread, the increased amount of cache memory allows the Core i5-12490F to get ahead by 2.5%, and in a multi-thread – by 5.3%.
If you notice an error, select it with the mouse and press CTRL + ENTER.