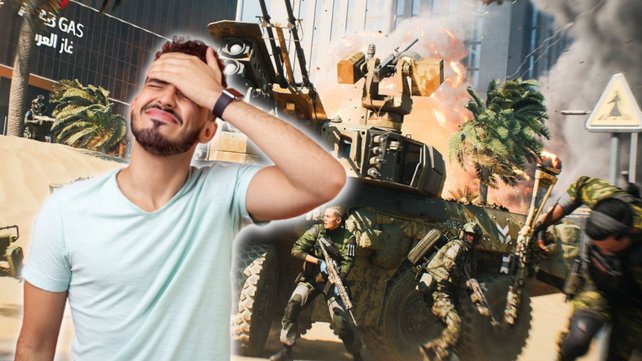 Battlefield 2042 has to take another blow – this time from an unexpected corner. A cheat developer has announced that it will no longer support the game with its cheats for truly humiliating reasons.
Battlefield 2042 just doesn't settle down, but slides from one crisis to the next. A new and surprising low point has now been achieved when a cheat developer abandoned the game due to performance issues.
Battlefield 2042: Cheat developer draws the line
If even cheat developers complain about the performance of a game, something is wrong there. As a tweet from industry insider Tom Henderson attests, a Cheat service stopped working on Battlefield 2042. However, not because the game's anti-cheat measures work so well, but because the shooter's constant performance problem affects the functionality of the cheat.
EA shooter with serious problems
After a more than bumpy release EA and DICE are facing a pile of shards with Battlefield 2042. To make matters worse, the popular Rush mode was recently removed. Although it was brought back after loud fan protests, this step shows that publishers, developers and gamers do not share the same vision for the shooter.
The assessment of the cheat developer that Battlefield 2042 is already dying can hardly be denied in view of the numerous negative reviews in recent months. After all, the still existing community but as a consolation, I'm probably less happy about a few cheaters. Whether this will save Battlefield 2042's neck remains to be seen.
Check out the Battlefield 2042 RTX trailer video below:
Battlefield 2042 has to take another humiliation. A cheat developer has announced that it will discontinue its "service" for the game. The reason for the step is the ongoing performance problems of the EA shooter.
You don't want to miss any more news, guides and tests for new games? Always want to know what's happening in the gaming community? Then follow us on Facebook, Youtube, Instagram, Flipboard or Google News.