After a long radio silence, Ubisoft has finally revealed news about "The Settlers". So you not only present a new trailer, but also name an official release date.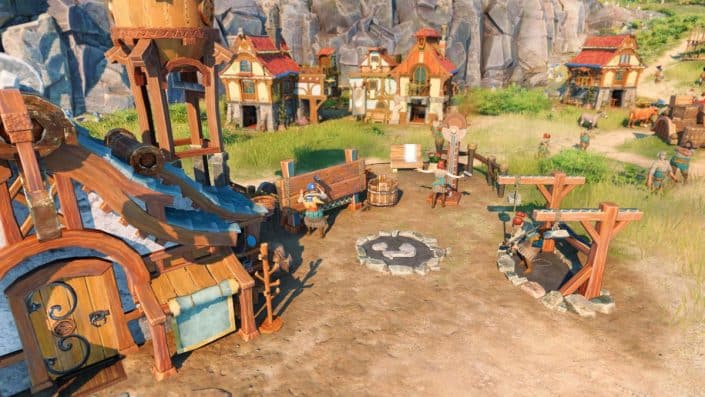 For a long time it had been extremely quiet around the latest part of the real-time strategy series "The Settlers". Now Ubisoft has surprisingly provided a new trailer and announced an official release date. Accordingly, PC gamers will be able to enjoy the reinterpretation from March 17, 2022.
As alive as ever
Once again you will discover new lands, collect enough resources to build a settlement, smile at allies and train soldiers. After all, a settlement should also be protected.
Developed by Ubisoft Düsseldorf, The Settlers returns as a reboot primarily inspired by The Settlers 3 and The Settlers 4, two of the most popular games in the franchise. Players can look forward to an all-new Settlers experience, built from the ground up using Ubisoft's proprietary Snowdrop engine, showcasing the brand in a new light. Fans of the series, as well as new players, will experience lush and colorful biomes and modernized gameplay. The Settlers features three different game modes: Single Player Campaign, Onslaught, and Skirmish (Solo vs. AI, Co-op vs. AI, or PvP with up to eight players)."
Furthermore, you will be able to choose from three factions, which differ in appearance, play style and background story. Already on January 20, 2022 you can participate in a closed beta that includes a tutorial, two playable factions and two skirmish modes (1v1, 2v2). If you are interested you can register here. A preload will be available from January 18, 2022.
The Settlers will be available in three different editions: Standard Edition, Explorer Edition and Deluxe Edition. This includes digital goodies such as the Explorer Pack and some physical content.
More news about The Settlers.
Discuss this news on the PlayStation Forum
Links to Amazon, Media Markt, Saturn and some other retailers are usually affiliate links. If you make a purchase, we receive a small commission that we can use to finance the free-to-use site. You have no disadvantages.