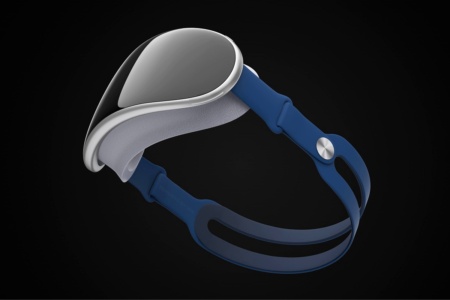 Apple had a hard time developing its first MR headset. Mixed reality glasses (AR + VR) were supposed to be shown in 2021 and released in the summer of 2022, but then there were rumors about the release date of the product being postponed to late 2022-early 2023. Bloomberg edition strengthened these concerns.
According to company sources, the Apple headset is overheating, it has problems with cameras and software. Allegedly, two chips will be installed in the device, codenamed N301, and at least one of them will be at the level of the M1 Pro from the latest MacBook Pro models. That is what causes the heat. Earlier designs tried to fix this problem with an external processor that would transmit data to the headset wirelessly, but the idea was scrapped by former Apple design chief Johnny Ive. Currently, about 2 thousand employees are working on the MR headset.
As a result of development difficulties, Apple is considering postponing the headset's launch to late 2022 or early 2023. In that case, it would be the second major delay in a new product release after the Apple Watch in 2015.
The company allegedly informed supply chain partners that the device was unlikely to be released before 2023, according to Bloomberg. In addition, LG Innotek's headset cameras will only start production in the second quarter of this year. Also in recent months, a number of Apple professionals have moved to Meta.
The MR glasses themselves must run proprietary rOS, internally codenamed Oak. Apple's first headset will be the forerunner of lighter, more compact glasses, codenamed N421.
Apple was going to sell its first MR headset for more than $2,000. It was assumed that each retail store would buy one headset per day, which would allow sales of 7 to 10 million units in the first year.
Apple has received 49 new patents, including those for Apple Pencil feedback and an OLED display with active curved edges.
---