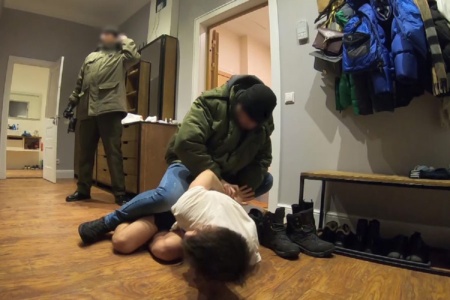 The Federal Security Service of the Russian Federation (FSB) detained 14 members of the hacker group REvil (also known as Sodinokibi), completely neutralizing it.
Cybercriminals are known for selling ransomware viruses, demanding a ransom from Apple for documents stolen from a contractor, blackmailing the 45th President of the United States Donald Trump with compromising information and demanding $ 42 million from him. And one of the hackers involved to a cyberattack on the fuel pipeline operator Colonial Pipeline.
"The basis for the search activities was the appeal of the competent US authorities, who reported on the leader of the criminal community and his involvement in encroachments on the information resources of foreign high-tech companies by introducing malicious software, encrypting information and extorting money for its decryption. The FSB of Russia has established the full composition of the REvil criminal community and the involvement of its members in the illegal circulation of means of payment, documenting illegal activities has been carried out, "the FSB publication says.
During searches at 25 addresses, the following were seized: over 426 million rubles. (including in cryptocurrency), 600 thousand dollars, 500 thousand euros, computer equipment, crypto wallets used to commit crimes; criminally acquired 20 premium cars.
The detainees were charged with committing crimes under Part 2 of Art. 187 "Illegal circulation of means of payment" of the Criminal Code of Russia.
In September 2021, in Kiev, the National Police of Ukraine, with the assistance of the French gendarmerie, the FBI, Europol and Interpol, detained two hackers who may be associated with REvil.
In November of the same year, the US Department of Justice indicted 22-year-old Ukrainian Yaroslav Vasinsky, an alleged member of the REvil hacker group. He was arrested in Poland in October. And in December The decision was made for extradition to the United States.
Russia-linked REvil hackers demand $70M ransom to unlock data of affected Kaseya customers
---