Portal Chips and Cheese tested AMD EPYC 7V73X processor latencies (Milan-X family) with 3D V-Cache add-on cache technology. This may be especially interesting in light of the upcoming release of the Ryzen 7 5800X3D desktop processor with 96MB of L3 cache. AMD promised to release the Ryzen 7 5800X3D in the spring with no details on specific dates.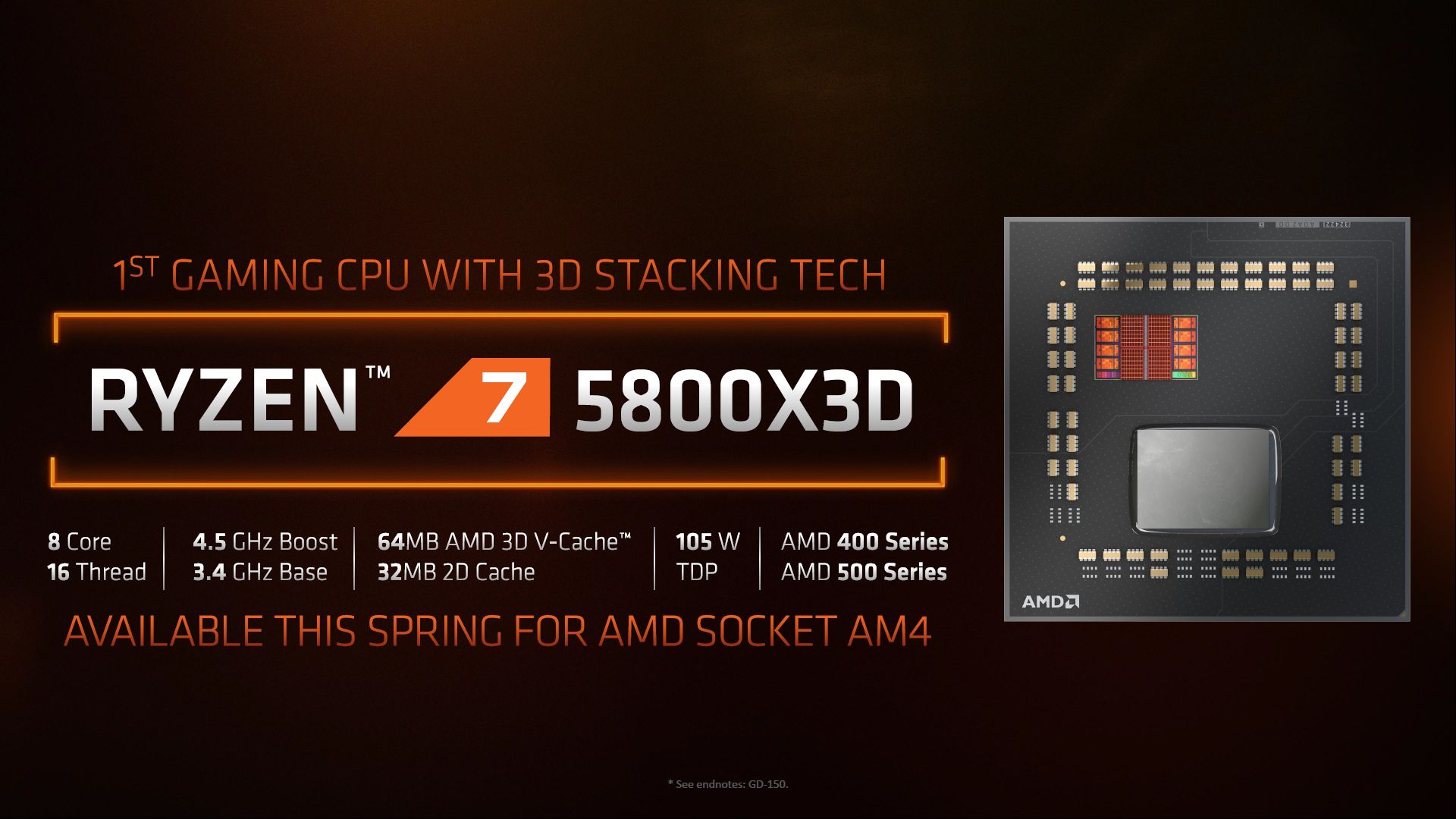 results Chips and Cheese showed that 3D V-Cache has minimal impact on cache and memory latency. Using the EPYC 7V73X as an example, the technology resulted in an increase in L3 delays by three to four cycles, and the memory latency even decreased from 105 ns to 89 ns, or 30 cycles. Indeed, this is impressive, because the EPYC 7V73X has three times the amount of L3 cache compared to the base model EPYC 7763: 768 MB versus 256 MB.

Absolute Time Latency Milan vs Milan-X
It is also noted that the Milan-X clock speed is slightly lower on paper, but this family overclocks better than the standard Milan. Therefore, a slight increase in the V-Cache cycle is offset by overclocking potential.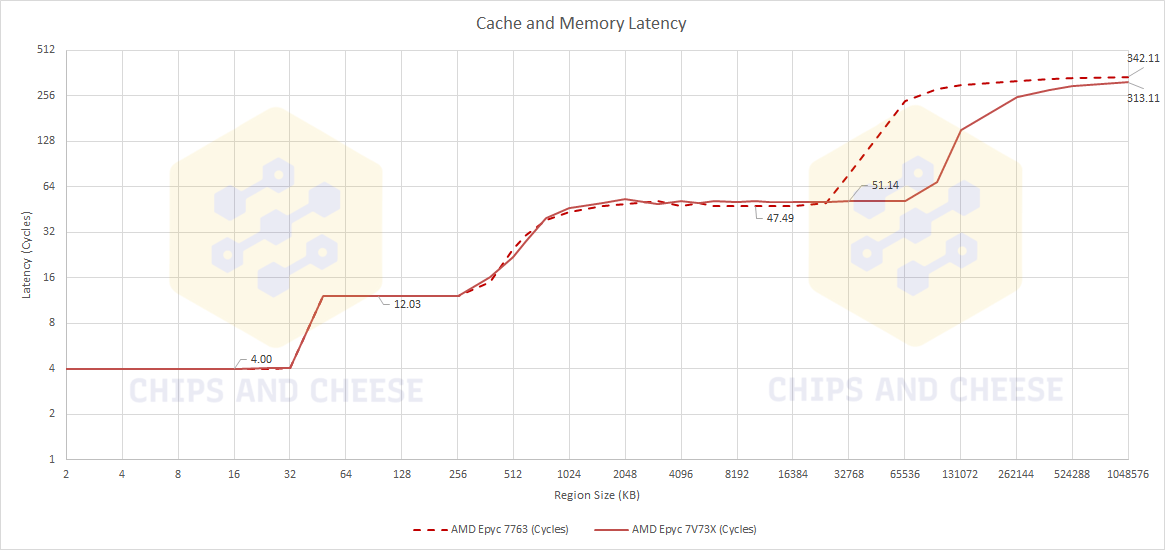 Cycle Latency Milan vs Milan-X
At CES 2022, AMD shared a chart showing the Ryzen 7 5800X3D delivering 15% better gaming performance at 1080p compared to the standard Ryzen 9 5900X. On another slide, the Ryzen 7 5800X3D performs at the level of the Core i9-12900K, or slightly ahead of it. However, in this matter it is worth waiting for the release of new items and independent tests.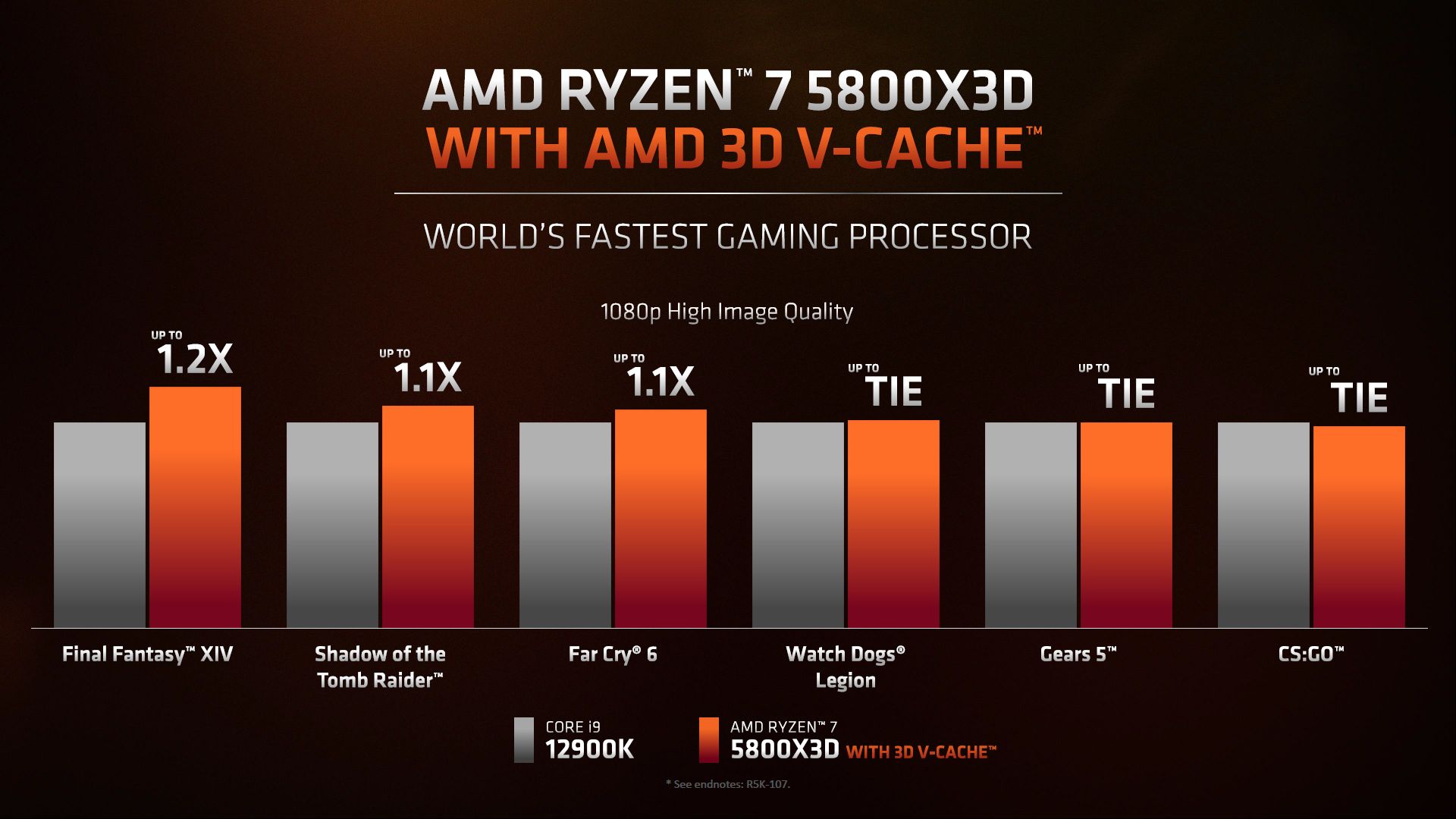 .