At the end of last year, many users of the iPhone 13 line of smartphones drew attention to the lack of a noise reduction function that helps cut off background noise during phone calls. At that time, it was assumed that the problem was caused by software bugs in iOS 15 and Apple would fix it soon, but it seems that this is not the case.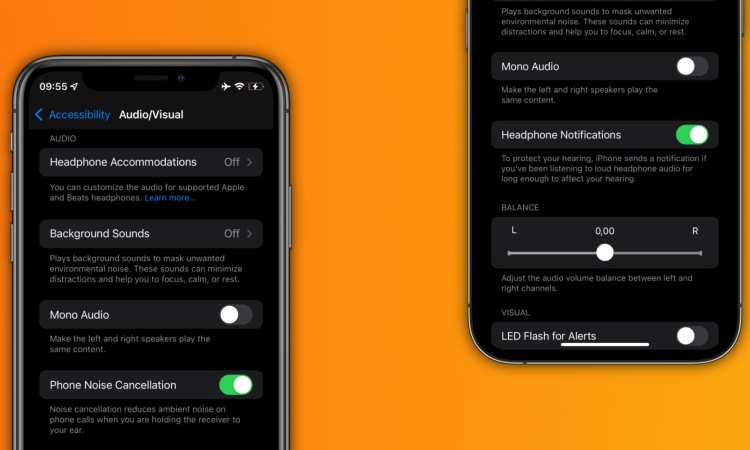 This is indicated by the response of a support staff member of the technology giant. One of the iPhone 13 users contacted technical support due to the lack of noise cancellation support a few months ago. At first, he was told that in order to fix the problem, he must wait for the release of software updates. However, later a tech support representative said that "phone call noise reduction is not available on iPhone 13 models, so you don't see this option in settings". The question about the possible appearance of this feature in the future was not answered.
Recall that in December last year, many iPhone 13 users noticed the lack of an option to enable / disable noise reduction during calls in the settings of their devices. After numerous calls to Apple support, it was possible to establish that the company is working on a fix for the problem, but it was not said when it will be released to the masses. Now it turns out that the noise reduction function will not appear in the iPhone 13.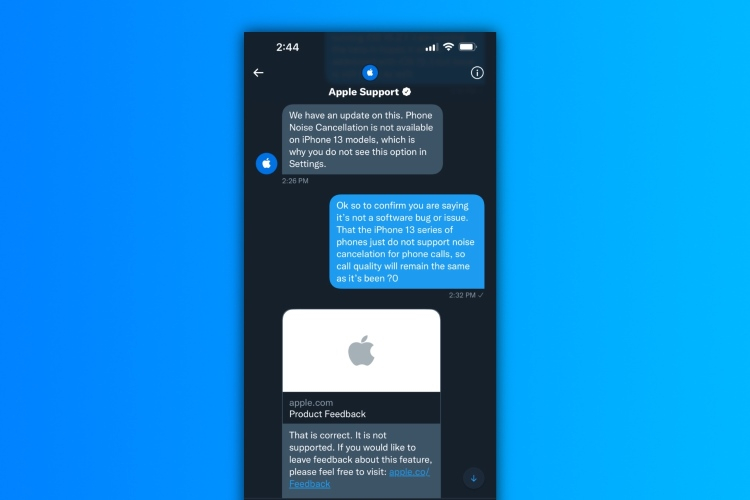 It's worth noting that Apple hasn't made any official announcements about future availability of the noise canceling feature. A support person may have reported this due to ignorance or by mistake. If Apple really decided to refuse support for this feature, then the reasons for such a step remain unclear, especially considering that noise reduction was implemented in the company's smartphones of previous generations.
If you notice an error, select it with the mouse and press CTRL + ENTER.