It seems that many PC gamers have been waiting for "God of War". Over the weekend, the Kratos title was able to attract numerous buyers who threw themselves into the adventure at the same time. And the reviews of the PC community are "extremely positive".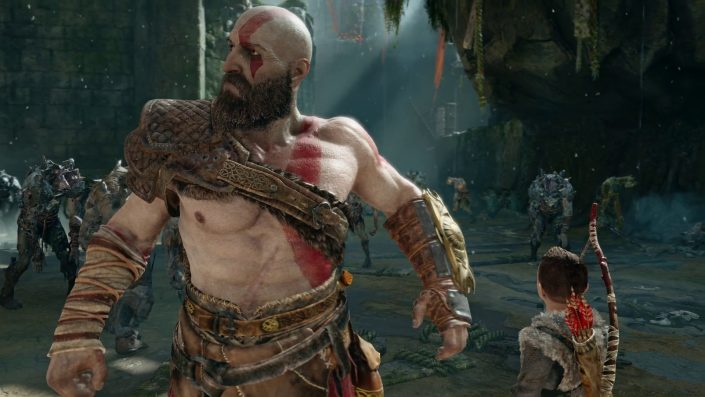 Last week Sony brought the PS4 hit "God of War" to the PC. A look at the Metascore makes it clear: just a few days after the turn of the year, Kratos' PC trip was one of the big highlights of 2022. 52 reviews were received on Metacritic deposited. They provided a metascore of 93. More than 15 of the publications involved awarded full points.




But not only the testers are enthusiastic: "God of War" can be bought for around 50 euros on Steam, where the players left an "extremely positive" feedback. 97 percent The currently around 6,400 reviews are positive, which is quite an impressive number.
Chasing records on Steam
But Steam players aren't just busy posting positive reviews of God of War. The Kratos adventure is also played a lot. How does the current Steam Stats As can be seen, up to 73,529 players were playing God of War at the same time over the weekend, which is a decent number compared to other games in this category.
In the case of the Steam version of Horizon Zero Dawn, the peak was 49,582 players. The less well-rated "Days Gone" had up to 27,380 concurrent users immediately after its launch.
Related Posts

It is unclear how often "God of War" has been sold for the PC so far. Based on the number of players on Steam, a number of interested parties are likely to have resorted to the port. In any case, the Twitter user "Benji-Sales" assumes that the sales of the PC version could quickly help to lift the total sales of the game – including the console version – above the 20 million mark.
More God of War news:
When "God of War Ragnarök" will follow on Steam is open. First, the new Kratos title for the PS5 must appear. After a postponement, the game is scheduled to be launched this year. And a notice in the PlayStation Store could indicate that the Launch until the end of September 2022 he follows.
While this release schedule has not yet been confirmed, hints an initial age rating that no further postponement need be feared. And also in an official preview of the 2022 gaming year is God of War Ragnarok listed.
More God of War news.
Discuss this news on the PlayStation Forum
Links to Amazon, Media Markt, Saturn and some other retailers are usually affiliate links. If you make a purchase, we receive a small commission that we can use to finance the free-to-use site. You have no disadvantages.