The Image of the Week feature on the NASA/ESA Hubble Space Telescope website features a stunning image of an object designated NGC 3318.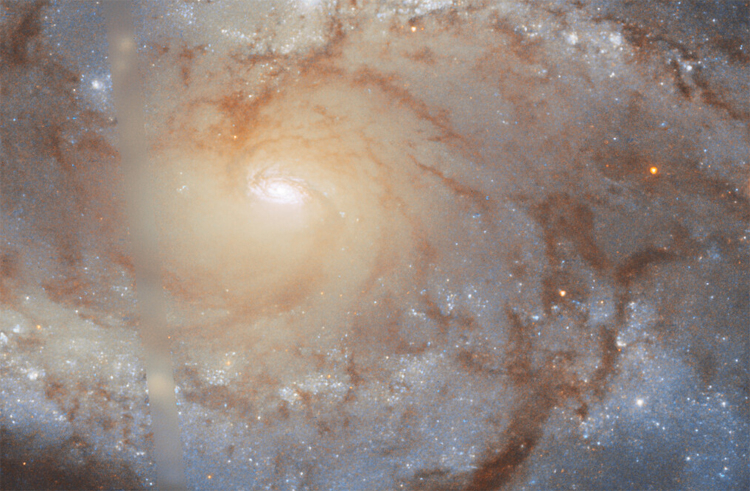 The named structure is a spiral galaxy in the constellation Parus. It is located at a distance of approximately 115 light years from us. The supernova SN 2000cl of type IIn exploded in the galaxy, its peak apparent stellar magnitude was 14.8.
The presented image clearly shows the structure of the galaxy. These are, in particular, arms of stellar origin that extend almost logarithmically from the bulge, the bright central part.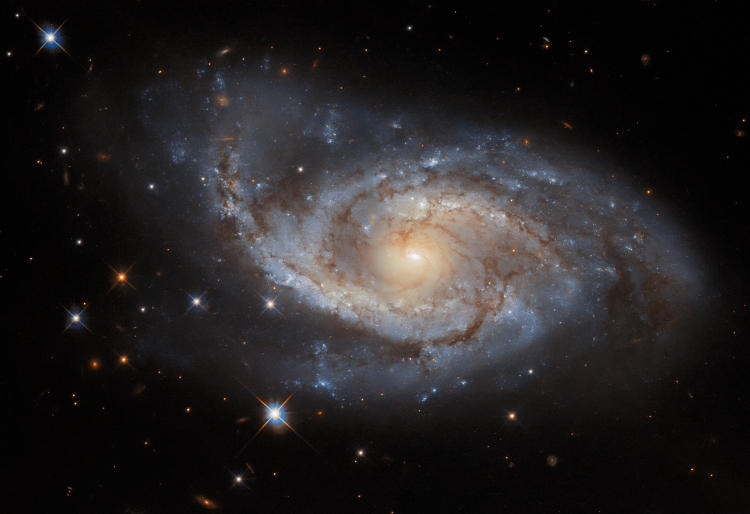 To an observer from Earth, NGC 3318 resembles a giant eye. Spiral sleeves are twisted clockwise.
The galaxy NGC 3318 is part of the group of the same name. In addition to it, the group includes objects NGC 3250, NGC 3250B, NGC 3250E, NGC 3318B, ESO 317-17, ESO 317-19, ESO 317-21 and ESO 317-23.
If you notice an error, select it with the mouse and press CTRL + ENTER.