Earlier this month, Intel launched 12th generation Core processors with 35W and 65W TDP levels. Their main difference from the chips released in the fall is the multiplier locked up, but this does not mean that the new Alder Lake-S CPUs cannot be overclocked. Well-known German enthusiast Roman "der8auer" Hartung discovered that the lower 12th generation Core processors are perfectly amenable to overclocking by increasing the reference frequency (BCLK).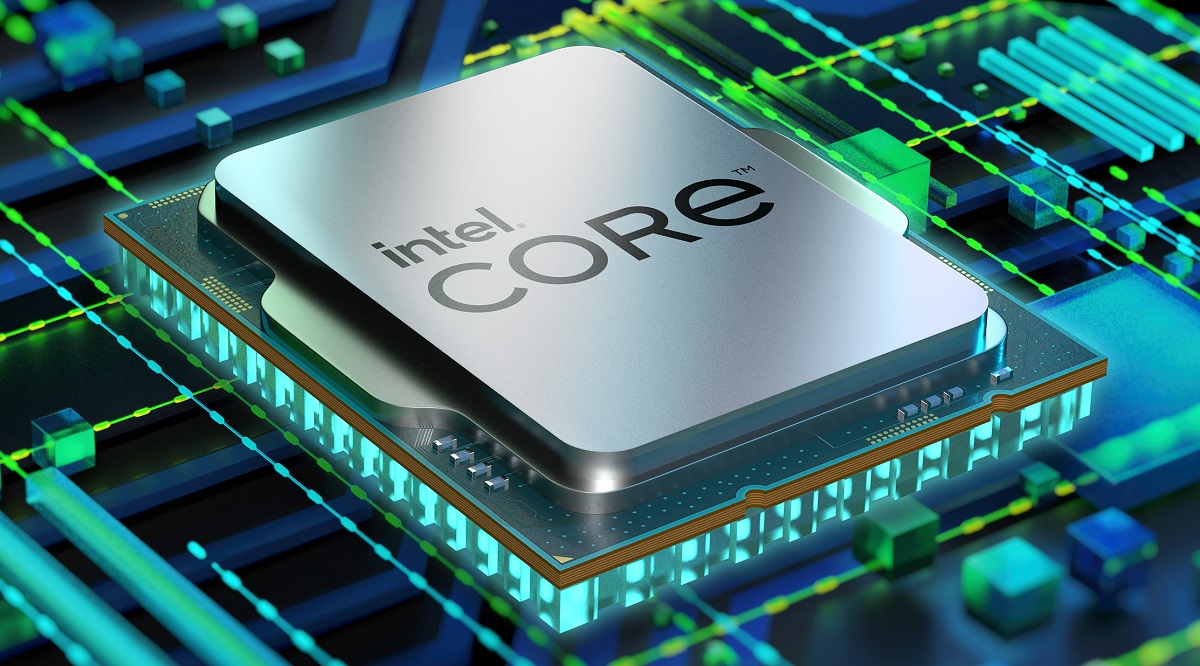 During the experiments, Roman was able to "fire up" the Core i5-12400 processor (6 cores / 12 threads, 2.5 / 4.4 GHz) up to 5240 MHz. To do this, it was necessary to increase the reference frequency to 131 MHz, as well as increase the vCore voltage to about 1.35 V. The liquid cooling system was responsible for cooling the processor.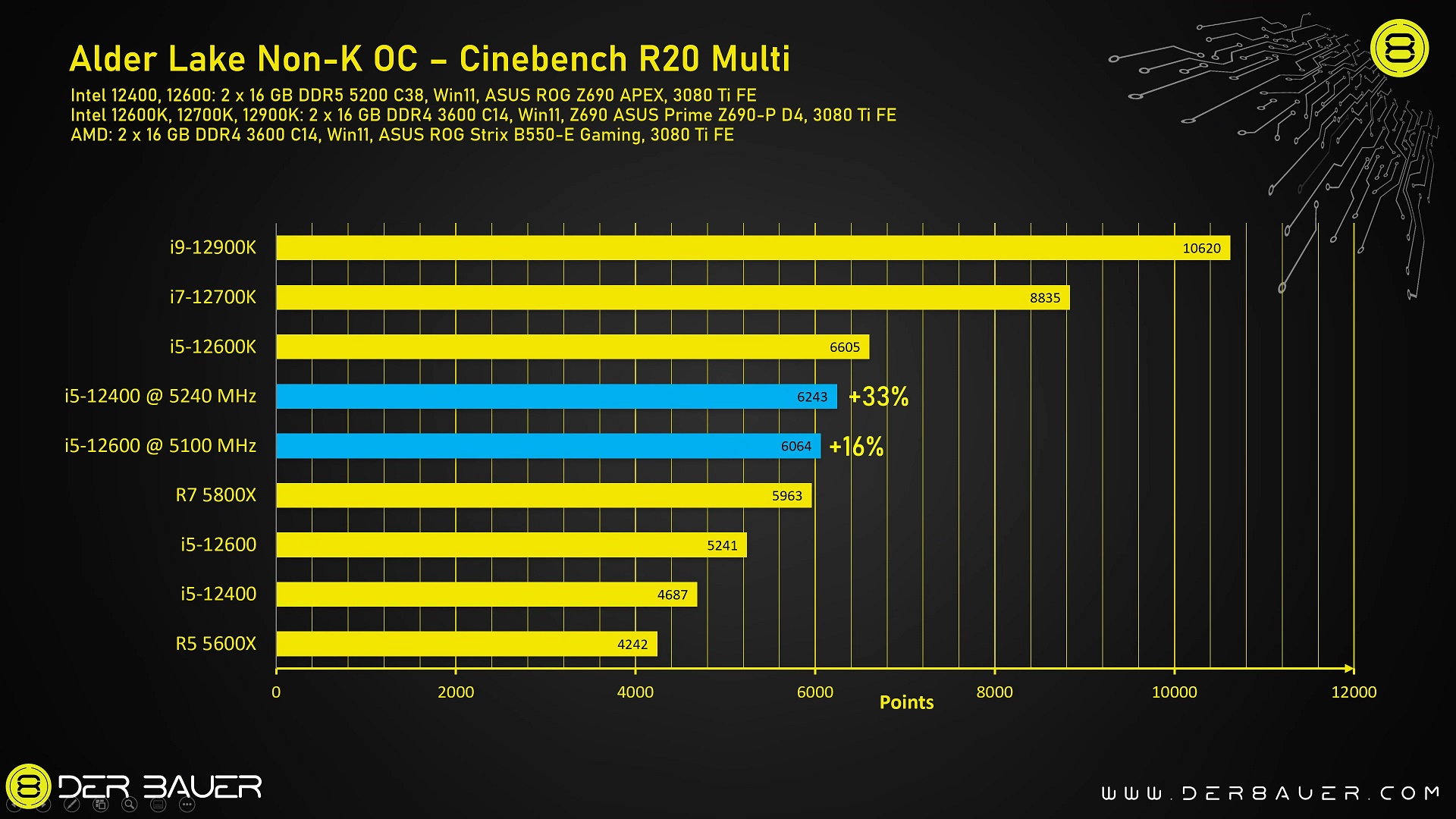 Thanks to overclocking to 5240 MHz, the result of the Core i5-12400 in the Cinebench R20 test package increased by 33%. At the same time, its performance in other benchmarks, as well as gaming performance, increased. For example, in Far Cry 6 with a GeForce RTX 3080 Ti graphics card, the average frame rate increased from 110 to 129 fps.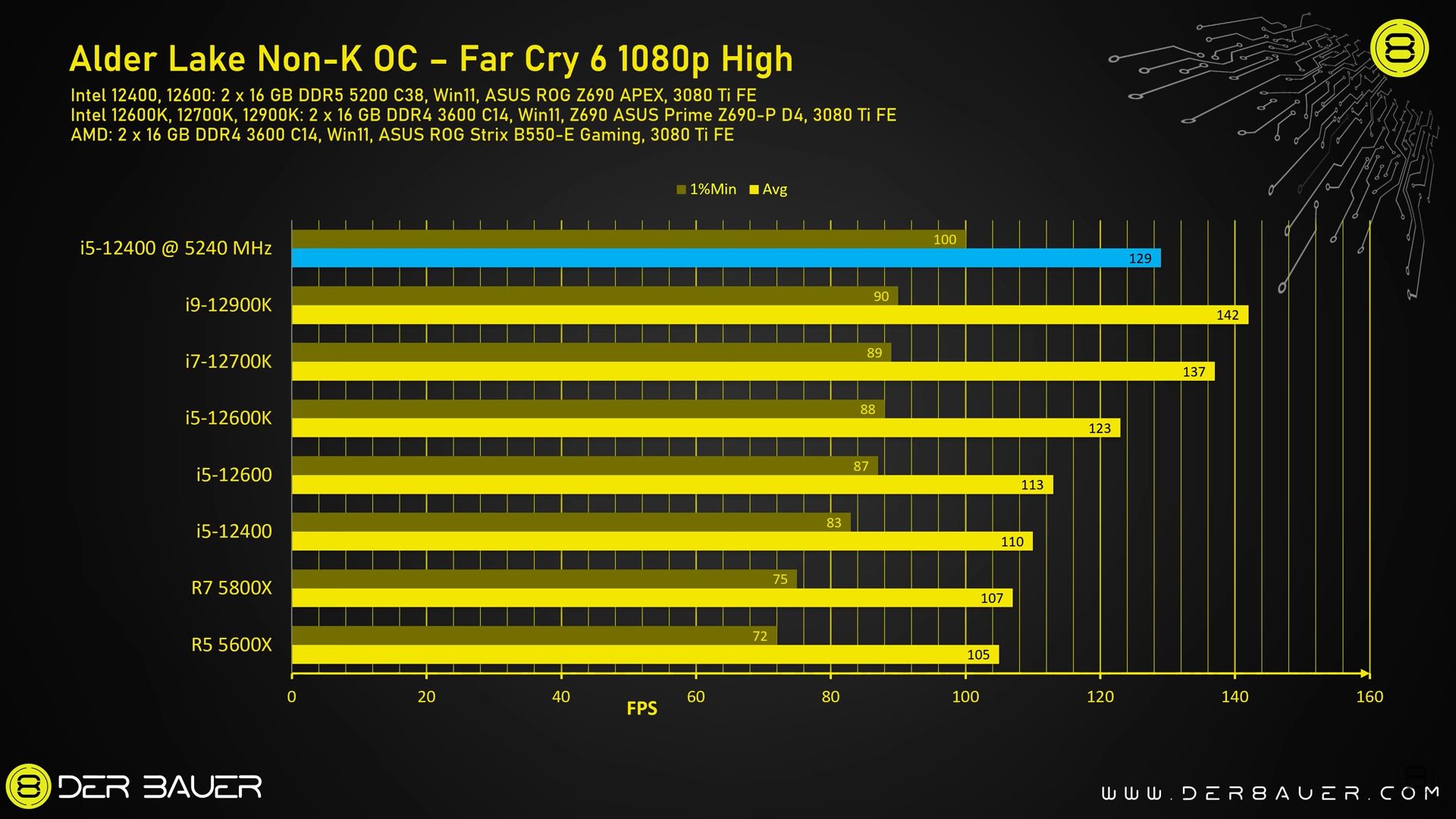 Unfortunately, not without a fly in the ointment. The ability to overclock 12th generation Core chips through the reference frequency is not present on all LGA1700 motherboards. This feature is only available on models with an external clock generator, and they often belong to the hi-end segment. It is authentically known that it is possible to overclock Alder Lake-S chips "on the bus" on top ASUS ROG Maximus Z690 Apex and Hero boards.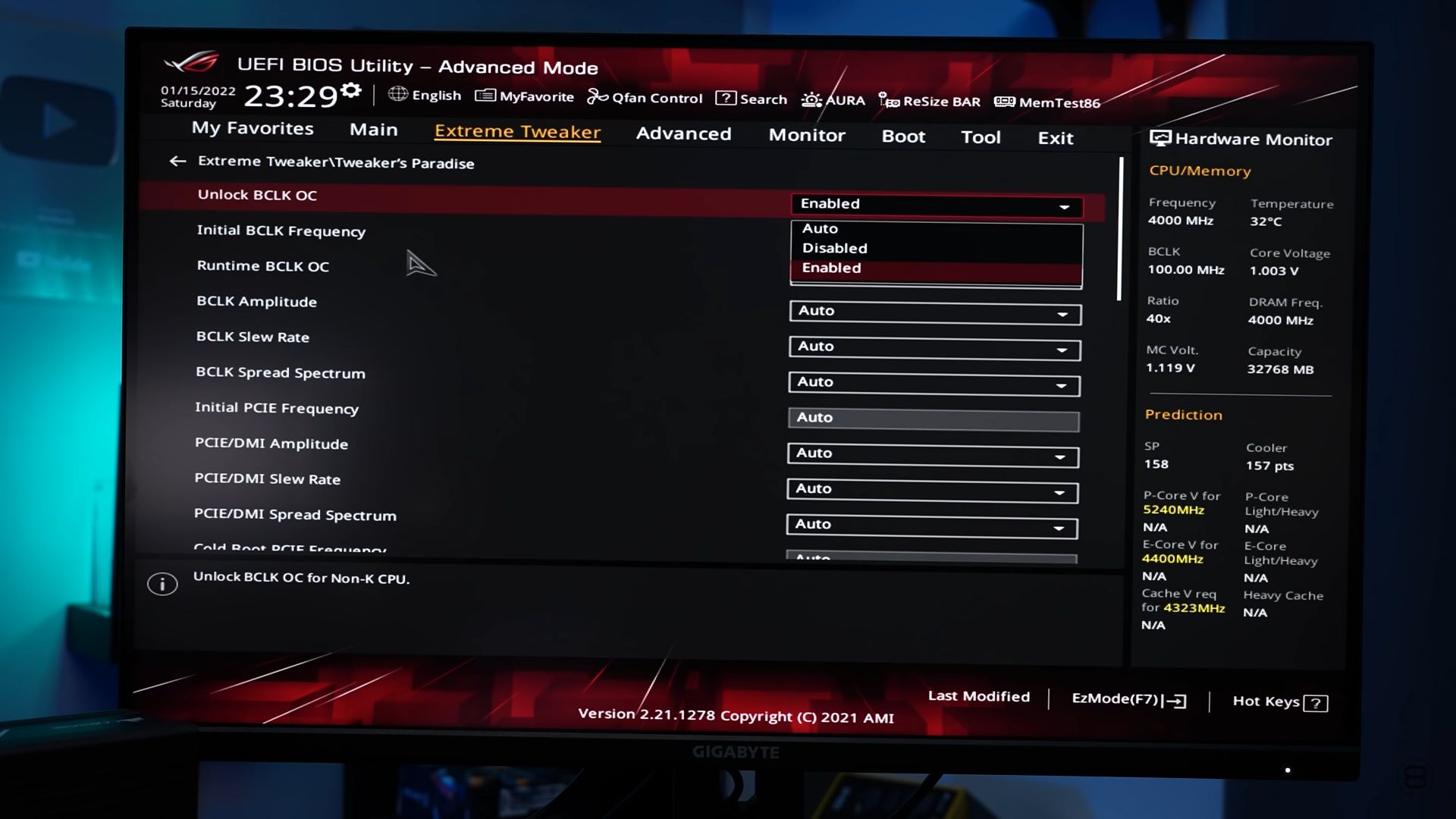 Speaking about the overclocking of neo-overclockers (without the "K" suffix) Intel processors, one cannot help but recall Skylake chips and ASRock's success in this direction. She released a series of Hyper boards with an external clock generator, which made it possible to seamlessly overclock the CPU "on the bus". Moreover, these motherboards were based on junior chipsets, including the budget H110. Let's hope that ASRock engineers will prepare similar products for the LGA1700 platform.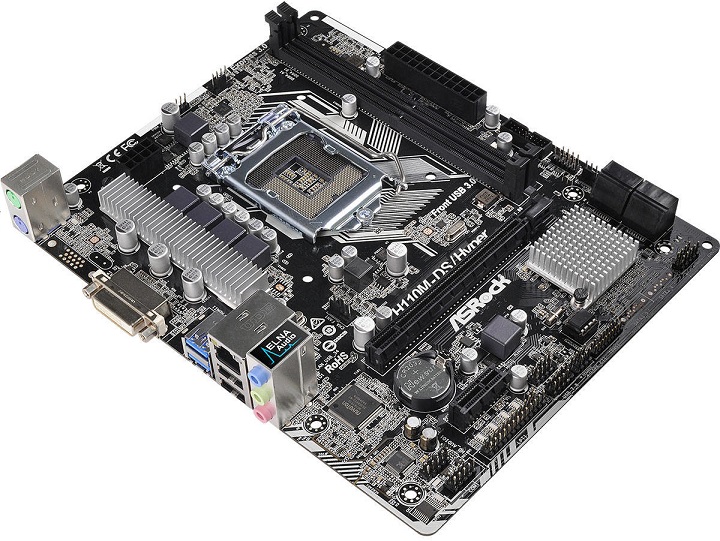 ASRock H110M-DS Hyper
.