Portal Variety announced in an exclusive article that French publisher Ubisoft has taken on the development of a VR game based on a docudrama about a fire in Notre Dame Cathedral.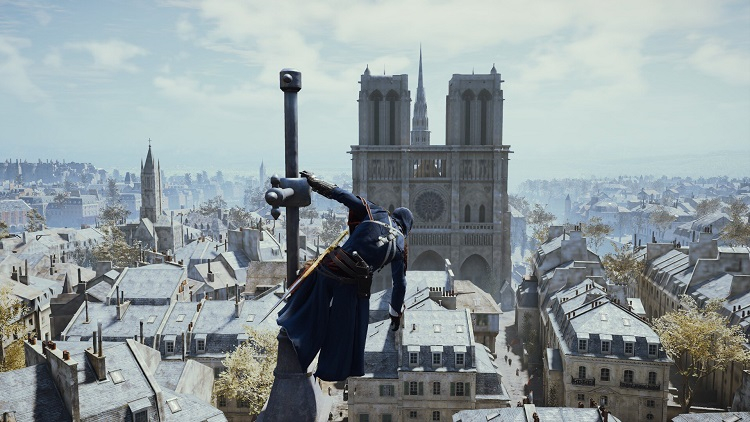 We are talking about the upcoming film "Notre-Dame on Fire" directed by Jean-Jacques Annaud, which is due to premiere in March this year.
It is reported that for the adaptation of Notre-Dame on Fire – as the game will be called – Ubisoft has teamed up with the French film studio Pathe. The project is an hour-long VR adventure with puzzle elements.
In Notre-Dame on Fire, users will take on the role of one of the firefighters who arrived at the burning Notre Dame Cathedral in April 2019. The task of the players will include saving the relics from the fire.
Recall that Ubisoft has already depicted Notre Dame twice in their projects: first in Assassin's Creed Unity (2014), and then in a free virtual tour Notre Dame de Paris: Journey Back in Time (2020).
Deborah Papiernik, senior vice president of new business and strategic alliances at Ubisoft, said Anno approached the publisher himself with a proposal for cooperation.
The release of Notre-Dame on Fire is expected to coincide with the Anno film. Due to tight deadlines, Ubisoft decided to create a short adventure rather than a full-blown game.
If you notice an error, select it with the mouse and press CTRL + ENTER.