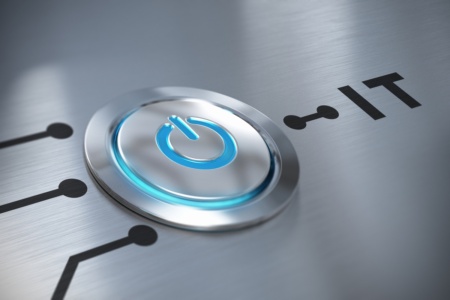 MC.today editorial staff chose 50 most prominent representatives of the Ukrainian IT-sphere, who succeeded last year more than others. Okay, actually there are 53 of them – heading 50 for beauty!
When compiling the list, achievements in 2021 were taken into account, as well as the public activity of the founders of the company and their impact on the development of the IT sector. There are no leaders and "first places" here – entrepreneurs are ordered alphabetically by last name, but there are interesting facts and figures about the most prominent Ukrainian IT entrepreneurs.
Anton Avrinsky — Liki24.com Yaroslav Azhnyuk — Petcube Kirill Bigay, Sergey Lukyanov and Dmitry Voloshin — Preply Artem Borodatyuk — Netpeak Group Dmitry Budorin — Hacken Ivan Evtushenko, Evgeny Izmailov, Sergey Vinderskikh — Treeum Anton Volyansky — Jiji Vitaly Gorovoy — InSoft Partners Oleg Gorokhovsky — monobank Alexey Yukhimchuk, Stanislav Dmitrik — Rocket Dmitry Dubilet — Fintech Farm, Finmap, Smartass Vitaly Dyatlenko, Sergey Smus — Uklon Rodion Eroshek — Poster Denis and Igor Zhadanov — Readdle Dmitry Zaporozhets — GitLab Ivan Kaunov — Finmap Taras Kitsmey — SoftServe Alexander Konotopsky — Ajax Systems Katerina Kostereva — Creatio Valery Krasovsky — Sigma Software Group Maxim Litvin, Alexey Shevchenko and Dmitry Lider — Grammarly Andrey Logvin — Kasta Alex Lutsky — Innovecs Denis Tsyganok, Andrey Mima, Stanislav Sklyarovsky — LUN.ua Artur Mikhno — Work.ua Volodymyr Mnogoletny , Vasily Ulyanov — Genesis Oleg Oksyuk — Allright Nikolay Palienko — Rozetka-EVO Vlad Panchenko — Dmarket Roman Prokofiev – Jooble Victoria Repa – BetterMe Oleg Roginsky – People.ai Vadim Rogovsky – 3DLook Mikhail Puzrakov and Vitaly Sedler – Intellias Dmitry Sergeev – Depositphotos and Crello Maxim Slobodyanyuk – Nika Tech Family, iLogos Maxim Sundalov – EnglishDom Mikhail Fedorov – "Diya" Vladislav Chechetkin — Rozetka Vlad Yatsenko — Revolut
About the key achievements of all IT-persons of the rating – in a separate article on MC.today.
Top 50 IT Entrepreneurs of 2021 according to MC.today
---