Microsoft wants to invest around 70 billion dollars in the acquisition of Activision Blizzard. But which brands get the Redmonder for this sum?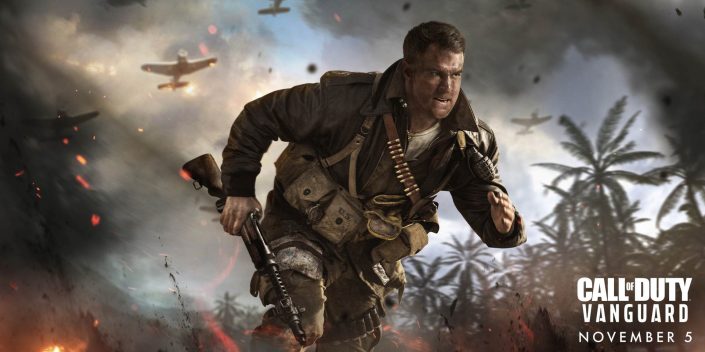 If the planned deal does not fail on the home stretch, then Microsoft soon owned by publisher Activision Blizzard, which in recent months due to some internal scandals rather caused negative headlines.




But the brands of the company are more important than the publisher itself. While Crash Bandicoot is likely to be a loss for many PlayStation players for more traditional reasons, Call of Duty is a real heavyweight based on revenue.

It is unclear whether the games from Activision Blizzard will actually migrate exclusively to the Xbox Game Pass – after all, they are reporting Sources from Bloombergthat PlayStation players should not be deprived of all brands. But should Microsoft go the way of "The Elders Scrolls 6" and "Starfield", which should no longer appear for the competing consoles, then it would also be a bitter loss of players for "Call of Duty", like Charly Intel highlighted in a tweet.
These brands are included in the acquisition
But which brands will ultimately be incorporated into the Xbox universe when Activision Blizzard is sold? The following overview provides the answer VGC has been published.
Blur
Caesar
Call of Duty
Candy Crush
Crash Bandicoot
Diablo
DJ Hero
Empire Earth
Gabriel Knight
Geometry Wars
Guitar Hero
Gun
Hearthstone
Heroes of the Storm
witches
Interstate '76
King's Quest
Laura Bow Mysteries
The Lost Vikings
Phantasmagoria
Pitfall
Police Quest
Prototype
Quest for Glory
Singularity
Skylanders
Solider of Fortune
Space Quest
Spyro the Dragon
StarCraft
Tenchu (legacy games)
TimeShift
Tony Hawk's Pro Skater
True Crime
World of Warcraft
Zork
Some of the brands listed are basically irrelevant as no new games have been released for quite a number of years. For example, it's hard to imagine that "DJ Hero" or "Guitar Hero" will return. Only a few brands are relevant for console players, including "Call of Duty", "Diablo" and "Overwatch".
The acquisition is expected to close in Microsoft's fiscal 2023, pending regulatory review. The boards of directors of Microsoft and Activision Blizzard have approved the transaction. Bobby Kotick, who has come under criticism in recent months, is to remain CEO of Activision Blizzard.
You might also be interested in:
Now it's your turn: Which of the listed brands will you miss on the PlayStation consoles, if they actually end up exclusively in Xbox Game Pass or on the Xbox consoles (as well as on the PC)?
More news about .
Discuss this news on the PlayStation Forum
Links to Amazon, Media Markt, Saturn and some other retailers are usually affiliate links. If you make a purchase, we receive a small commission that we can use to finance the free-to-use site. You have no disadvantages.