Tilted Towers is now part of "Fortnite" again. Today's update brought the iconic location back to the island. You can read about the other changes in this message.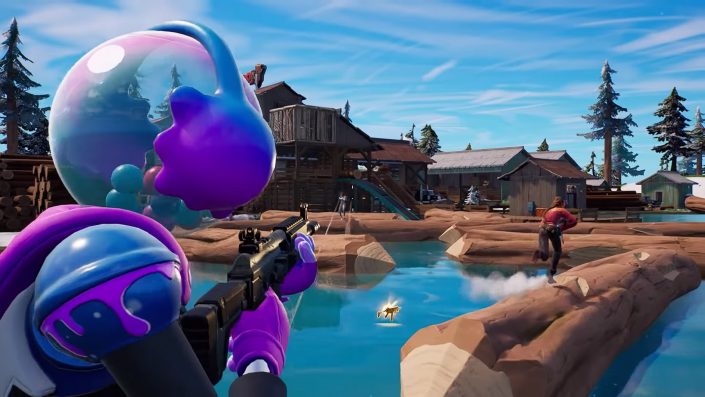 Many players will still know Tilted Towers from the early days of "Fortnite". Now the popular location has returned to the game with today's update. Most of you will definitely be excited about the return of the iconic battlefield. Because Tilted Towers was one of the most popular places in the Battle Royale hit, and few players were happy about its farewell.
Klombos, Klomberries and the good old grenade launcher
Update 19.10 also brings other changes. In addition to the iconic area, there are the so-called Klombos, who are up to mischief everywhere on the map. However, the lizards are peaceful as long as you don't attack them. Because a stream of air is passed through her head, you can use her to whirl yourself into the air. Just like the recently introduced Tornado, you can use this option to move around the island faster.
In addition, the development team introduced the log berries. When you find one, you can eat it and use it to fill up your life bar. You can also feed them to the Klombos described above to obtain useful items from them.
The grenade launcher is now back in the game as well. Open Chests and Supply Drops to claim this rare weapon. Killing sharks also gives you a chance to get a grenade launcher.
Related Posts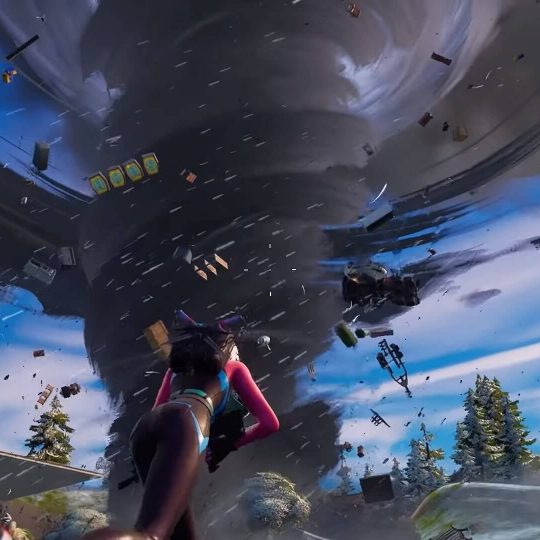 Fortnite is available on PlayStation, Xbox, Nintendo Switch, mobile devices and PC. More crossovers could take place in the foreseeable future, for example with those responsible for the "Teenage Mutant Ninja Turtles" series.
More Fortnite news.
Discuss this news on the PlayStation Forum
Links to Amazon, Media Markt, Saturn and some other retailers are usually affiliate links. If you make a purchase, we receive a small commission that we can use to finance the free-to-use site. You have no disadvantages.