It looks like Intel is getting ready to enter the cryptocurrency mining hardware market. Fortunately, we are not talking about specialized versions of Arc video cards, as one might assume. The company is scheduled to make a presentation at the ISSCC conference this year, one of the most important events for the semiconductor industry, where it will unveil the Bonanza Mine chip, described as "Ultra-low voltage energy efficient ASIC for bitcoin mining".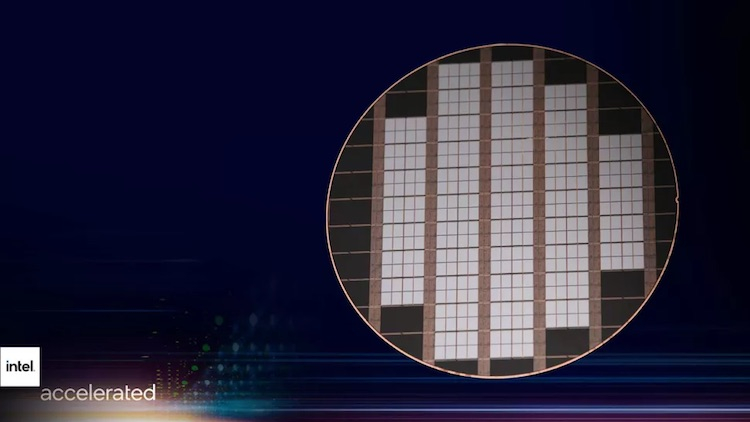 The announcement of the presentation follows comments by Intel GPU chief Raja Koduri during a livestream last December that indicated the company was working on specialized mining hardware. In an interview with popular streamer DrLupo, he stated that graphics cards should handle graphics, while more affordable products with much lower power consumption can be used to work with the blockchain. At the same time, he said that in the not-too-distant future, Intel would probably showcase some interesting blockchain hardware products.
Bitcoin is usually mined on ASICs, which are specialized processors designed to handle one type of workload. ASICs provide energy efficiency and performance advantages over more complex chips such as CPUs or GPUs, which can also be used to mine cryptocurrencies. As a result, most bitcoin mining takes place on ASICs supplied by companies like Bitmain.

The first signs of Intel's interest in mining equipment appeared in 2018 in the form of a patent for "specialized computing system", which uses the SHA-256 algorithm, which is used for highly efficient bitcoin mining. As with all patents, it will take some time for the final solution to reach the market, but Intel has a wealth of experience in developing SHA-256 hardware algorithms through the use of these instructions in its processors. Given its manufacturing capabilities, Intel could be a particularly competitive player in the bitcoin mining hardware market, especially given its promise to deliver a high-performance, low-power product.
Intel is expected to hold a presentation of its first mining product as part of the ISSCC conference on Wednesday, February 23 at 18:00 Moscow time. It is not yet clear if Intel will release the Bonanza Mine chip as a product to the general public or if it will only be a demonstration of the company's capabilities in the field of mining solutions. However, given the comments of Koduri, it is logical to expect that in the near future the novelty will become available to consumers.
If you notice an error, select it with the mouse and press CTRL + ENTER.