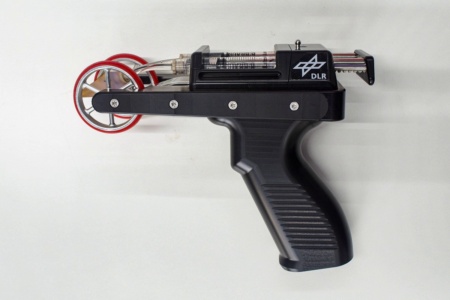 International Space Station (ISS) astronauts are testing the Bioprint First Aid handheld bioprinter, which makes wound-healing dressings from a mixture of living human skin cells and special gels. Adhesive plasters can be used to heal wounds on Earth and in space faster and more effectively.
The German Air and Space Center (DLR) is leading the experiment, which launched on the ISS in late December 2021 following SpaceX's successful 24th commercial resupply mission. Among the payloads was a BioPrint First Aid handheld bioprinter designed to store and apply tissue-forming bioink. The latter are made in advance and contain living cells of the patient. Bioprint First Aid is visually similar to a tape gun: it consists of a dispenser in the handle, a print head, support wheels and a cartridge in which the material is stored. These are the first experiments, so the refill contains fluorescent "ink" (without astronaut cells) and a special bonding agent. The bioink will be applied to different surfaces and limbs of the ISS crew members covered with foil.
The use of bioprinting for skin reconstruction is a rapidly developing application. But it usually requires large 3D printers, which first print a special fabric and let it "ripen", after which the grown "skin" is implanted into the patient. The researchers hope that BioPrint FirstAid will speed up this process through portability.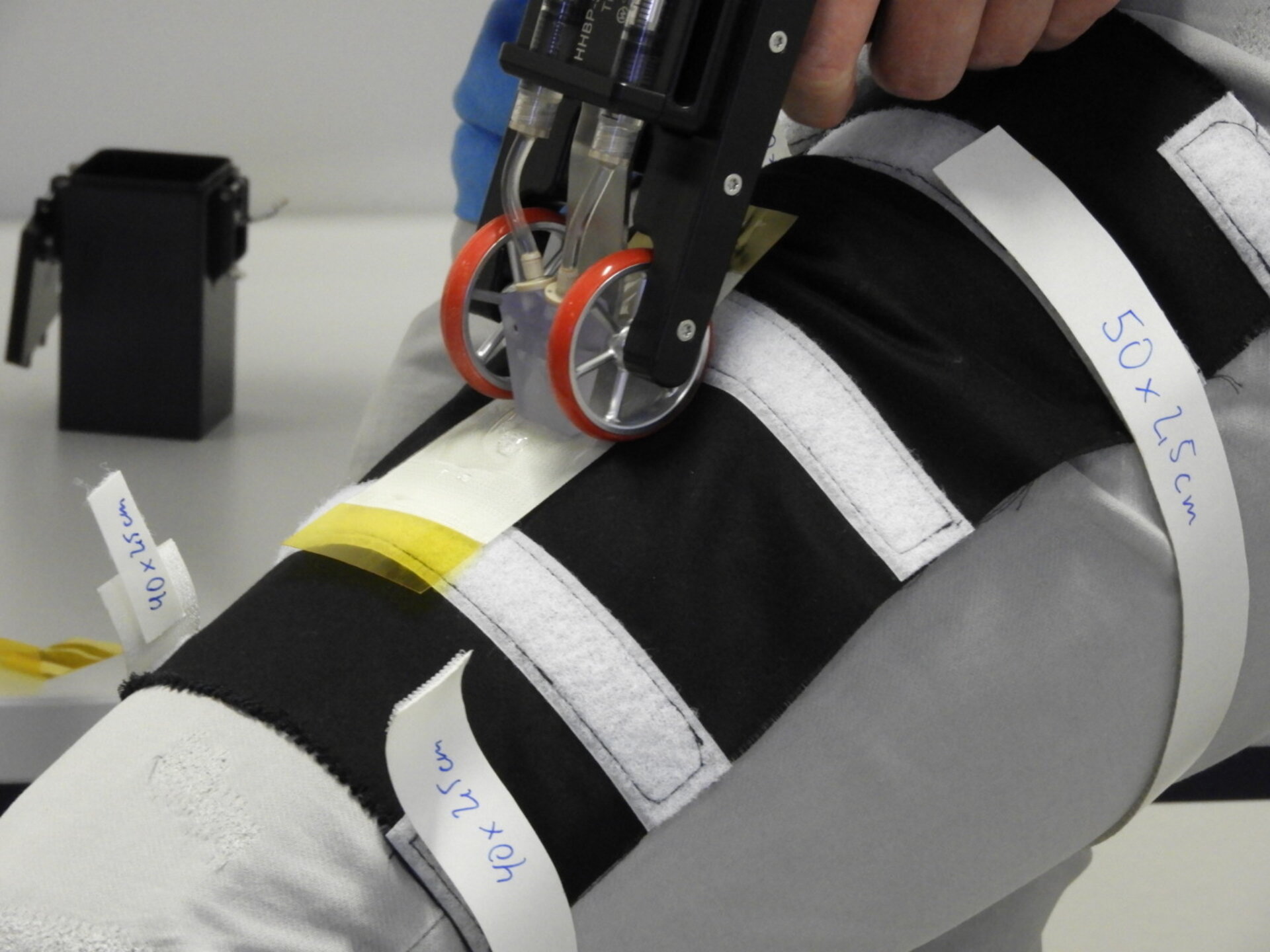 Bioprinter Bioprint First Aid. Photo: DLR
Healing of large wounds in the space environment can be difficult due to weak gravity. Bioprinting offers a promising tool to address this problem, as an astronaut's own cells can be taken before the flight, cultured in advance, and treated quickly with BioPrint FirstAid in the event of an emergency.
The BioPrint First Aid bioprinter is not the first aboard the ISS. In 2018, the Russian research laboratory 3D Bioprinting Solutions sent its Organ.Avt 3D bioprinter to the ISS to conduct experiments on printing living tissues in space.
Since 2019, the BioFabrication Facility (BFF) 3D bioprinter from 3D printing systems manufacturer nScrypt and space equipment developer Techshot has also been tested aboard the orbital station.
Sources: NASA, 3D Printing Industry, SYFY
Israeli bioengineers succeed in printing beef in space
---