No, we don't yet know what will happen to Diablo 4 on PlayStation.
No, we don't yet know what will happen to Diablo 4 on PlayStation.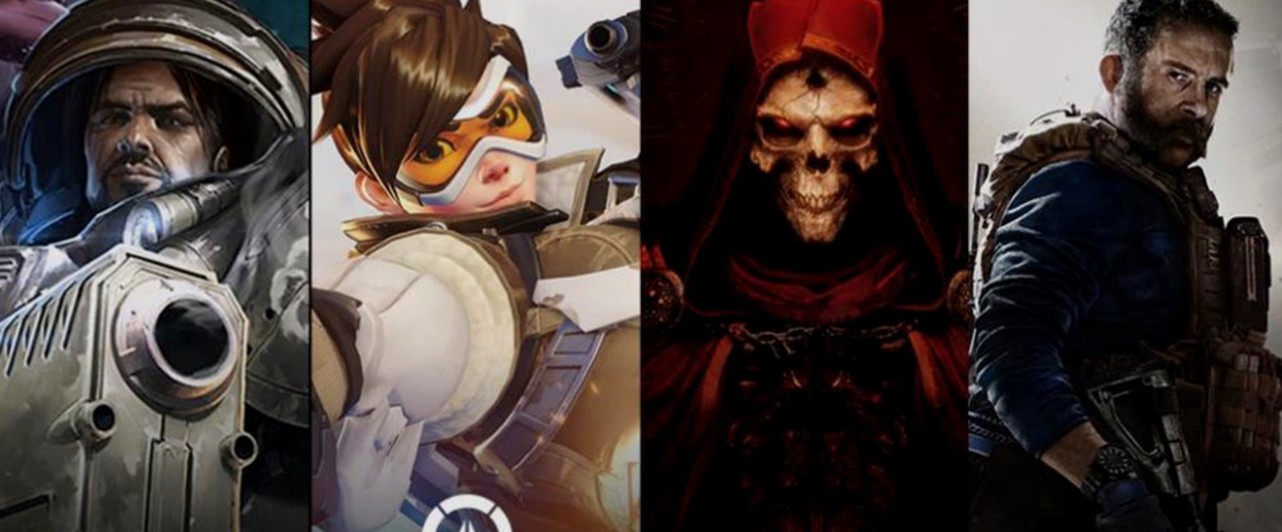 Take-Two and Zynga's deal was the most expensive in the history of the gaming industry for just a week. On the evening of January 18, Microsoft Corporation announced the purchase of Activision Blizzard for $68.7 billion.
The news was unexpected for most market participants: for example, insider analyst Daniel Ahmad declaredthat he needs to lie down.
Following the formal announcement of the deal, Microsoft and Activision Blizzard released several press and employee statements and held a conference call. In addition, Microsoft Head of Gaming Phil Spencer and Activision Blizzard Head Bobby Kotick were interviewed by CNBC and Vice.
Here's what we now know about the deal and its main implications.
Negotiations started at the end of 2021 and it seems to have gone fairly quickly. Microsoft Corporation was the initiator, apparently there are no other contenders for the purchase. In case of refusal of the transaction it is necessary to pay about $3 billion of the penalty.
Nothing's gonna change right now. The deal will close in Microsoft's next fiscal year, which is mid-year 2023. Until then, Activision Blizzard is a stand-alone company, its leadership will remain the same.
We do not know what will happen to the management of Activision Blizzard after the purchase. Until the completion of the transaction, the company is managed by Bobby Kotik, after which the holding will be subordinate to Phil Spencer, but there has not yet been a direct talk about Kotik's departure.
Microsoft will bring order to Activision Blizzard. Since mid-2021, the holding has been in a fever due to allegations of harassment and creating a toxic work environment. According to Phil Spencer, Microsoft "has fundamental values ​​that cannot be compromised."
Mass layoffs at Activision Blizzard are not planned – in any case, among ordinary employees. How the holding will be managed after the takeover has not yet been discussed.
Activision Blizzard games will be added to Game Pass. Microsoft will try to include the maximum number of holding games in the subscription, but this, apparently, will happen only after the final purchase of the company – that is, somewhere in 2023.
There is no clarity about the release of Activision Blizzard games on the PlayStation. So far, there have been no direct official statements on this topic, only Microsoft noted: Activision Blizzard games are available on a wide range of platforms and the company "plans to continue to support these communities."
Some Activision Blizzard games may continue to be released on the PlayStation, but Microsoft will definitely provide exclusive content for the Xbox, according to Bloomberg. The source did not name specific games.
After buying ZeniMax and Bethesda, Microsoft did a simple thing: made the biggest games, Starfield and The Elder Scrolls VI, exclusives to Windows and Xbox.
Microsoft will add a bunch of internal studios. 12 of them are Activision's internal studios, two more are Blizzard itself and its subsidiary Vicarious Visions. Mobile games developer King, part of Activision Blizzard, operates at least 11 studios.
The list of major new Microsoft studios looks like this:
Activision Shanghai.
Beenox.
Blizzard.
Demonware.
Digital Legends Entertainment.
High Moon Studios.
Infinity Ward.
Radical Entertainment.
Raven Software.
Sledgehammer Games.
Solid State.
Toys for Bob.
Treyarch.
Vicarious Visions.
Microsoft will take control of about 40 game series. The VGC journalists tried to compile a complete list, it is so long that they had to move it under the spoiler.
New Microsoft franchises
Blur
Caesar
Call of Duty
Candy Crush
Crash Bandicoot
Diablo
DJ Hero
Empire Earth
Gabriel Knight
Geometry Wars
Guitar Hero
Gun
Hearthstone
Heroes of the Storm
witches
Interstate '76
King's Quest
Laura Bow Mysteries
The Lost Vikings
Overwatch
Phantasmagoria
Pitfall
Police Quest
Prototype
Quest for Glory
Singularity
Skylanders
Solider of Fortune
Space Quest
Spyro the Dragon
StarCraft
Tenchu
TimeShift
Tony Hawk's Pro Skater
True Crime
World of Warcraft
Zork
After the deal is closed, Microsoft will become the third gaming company in the world, calculated Phil Spencer. The second place (in terms of revenue) will be occupied by Sony, the third – by the Chinese holding Tencent.