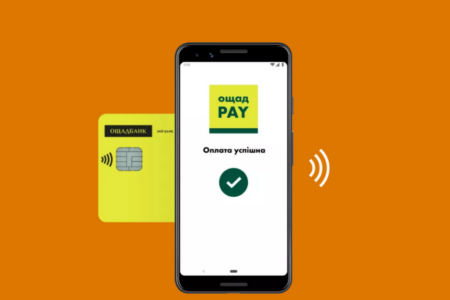 From January 1, 2022, RRO or software cash registers became mandatory for most FOPs of the second or fourth group. And now they have another alternative – OschadBank has announced the launch of a service for fiscalization of non-cash payments and cash payments through software RRO. The new functionality has become part of the mobile application for OschadPAY business customers.
The new service provides the ability to use a smartphone with an NFC module based on Android version 8.0 or higher without additional equipment as a commercial POS terminal. The fiscalization service is developed and maintained by UKR.PEY.
The bank offers a single tariff for acquiring acquiring using OschadPAY – 1.7% of the transaction amount without additional payments, subject to crediting payments to the bank account. Connecting a missile defense system during the pilot period is free of charge.
SavingsPAY became available to customers a year and a half ago thanks to the partnership of Oschadbank and VISA. In addition to fiscalization, the following options are available to OschadPAY customers:
login to the application by biometrics, PIN code or password; formation of the list of goods and their display in the check; "quick settlement" function (conducting transactions without specifying the list of goods); view, filter and search transactions; sending a check by SMS, e-mail or any available means via Android; administration of cashiers in the application; view and close the current business day; display of current smartphone connections to payment terminals at the first registration for existing customers; review and close the results of work on the banking business day, cash and fiscal transactions; new online office OschadPAY for merchants.
The day before, PrivatBank reduced acquiring tariffs to 1.8%, and earlier the bank together with Visa launched the Terminal service in Ukraine, which converts Android smartphones from NFC to POS-terminal, and developed a new technology of contactless payment for NFC -labels for microbusiness.
---