In China, a four-legged robot model was presented, supposedly the largest in its class – an electric model will help the military in the delivery of goods and reconnaissance missions.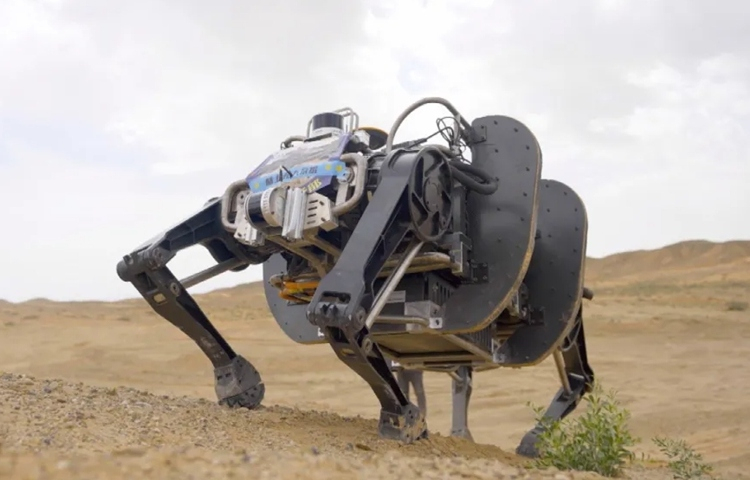 According to reports, the four-legged assistant of the Chinese military can carry 160 kg and run at speeds up to 10 km/h. The structure of the platform allows you to autonomously perform complex combat missions in different landscapes on rough terrain – in rocks, trenches, meadows, fields, deserts, in snow and on mud-drenched roads. Despite the fact that the model, according to the developers, is the heaviest and largest four-legged robot in the world, it, like its smaller counterparts, is able to run, jump, turn and walk diagonally.
According to the state channel China Central Television (CCTV), the platform has 12 modules and advanced sensors to collect tactical information from the battlefield and optimize military logistics. The model can be used in all-weather operations in high-risk war zones, remote frontier zones, difficult environments that are too difficult for human soldiers to stay in.
In addition to the new robot, China has already developed a "bionic" Geda dog weighing 32 kg, capable of carrying 40 kg of cargo. She understands simple voice commands and is able to recognize faces. The robotic dog has already been tested in forests, on rocky roads, in narrow passages and on single-plane bridges.
Last year, a state-owned Chinese company also released a video of a test run of a swarm of 48 combat drones.
If you notice an error, select it with the mouse and press CTRL + ENTER.