This week, Samsung announced the Exynos 2200 SoC with integrated Xclipse 920 graphics based on the AMD RDNA 2 architecture. Unfortunately, the company did not reveal the details of the Xclipse 920 graphics. Geekbench 5 OpenCL.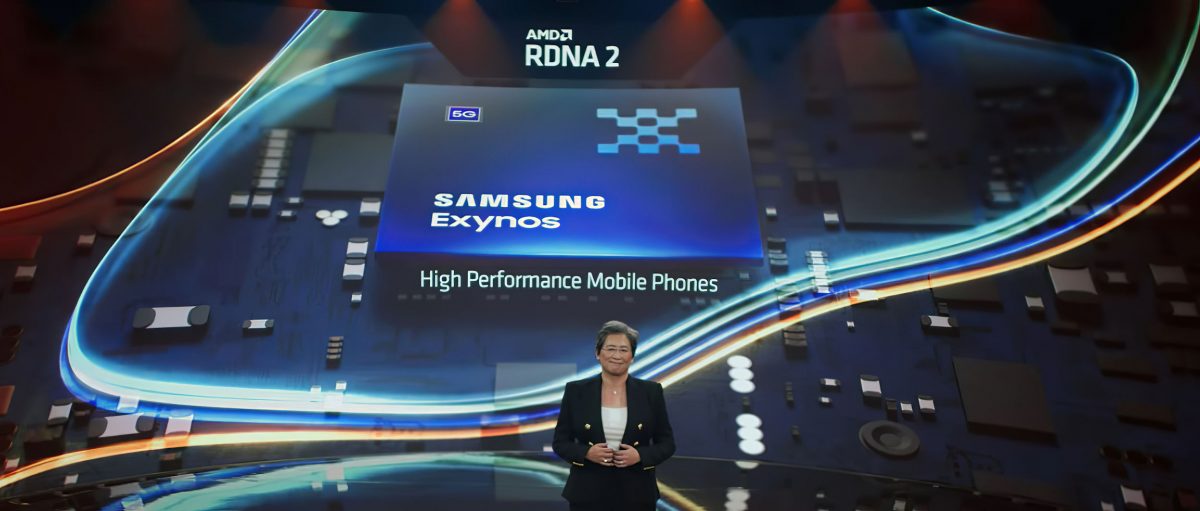 An Exynos 2200 with Xclipse 920 graphics was installed in a Samsung SM-S908B device with 8 GB of RAM running Android 12. Benchmark determined that the GPU has 3 compute modules (192 stream processors), a frequency of 555 MHz and 4 GB of memory. Early rumors spoke of graphics clocks up to 1.3GHz, and the memory is most likely allocated from the total 8GB of RAM.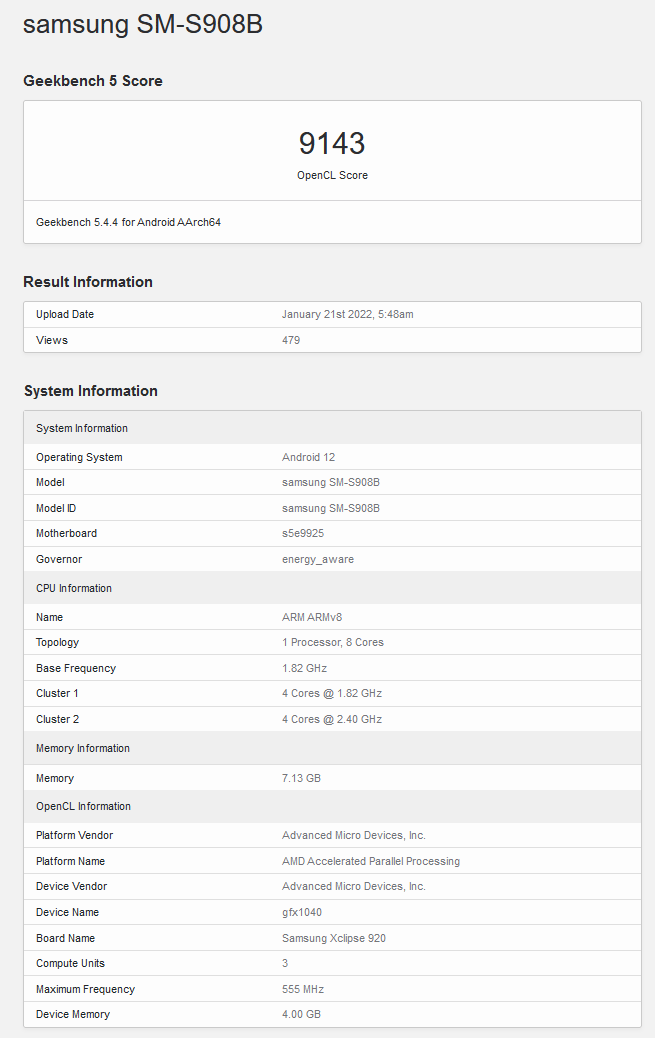 According to the results of testing, Samsung Exynos 2200 scored 9143 points in OpenCL. It is noteworthy that the result is one and a half times higher than that of the competing flagship Snapdragon 8 Gen 1 chip (6199 points) in the Motorola XT2201-2.
.