A user under the pseudonym DitheredOutput has released a free demo version of his global modification Siren for Doom II: Hell on Earth. The author tried to present the 1994 game as a horror game reminiscent of System Shock, FEAR, Prey and Aliens.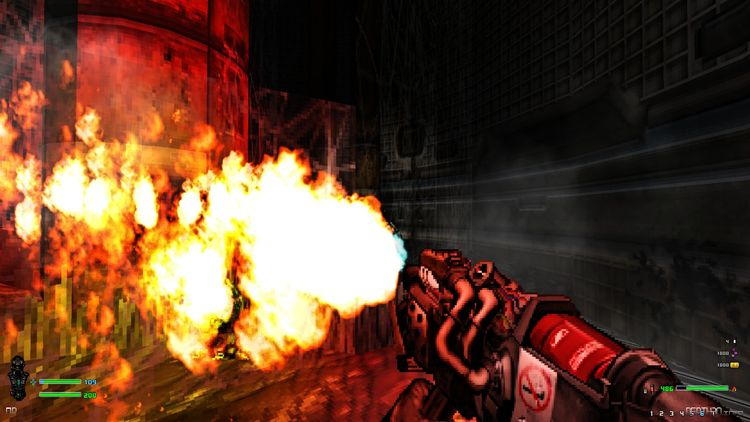 Mod replaces levels, weapons, opponents and history. In the story, after receiving an interplanetary distress signal, the player arrives at the Redark 1979 research base, built under the ocean on Mars. The hero will have to find out the causes of the mysterious incident and save the survivors.
DitheredOutput has been working on the mod alone for about two years now. The developer demonstrates progress in videos on his YouTube channel. The latest video is dedicated to the features of the current version of Siren.
According to the author, he tried to create "an experience close to the game version of Aliens, but with the variety and gameplay benefits that Doom monsters bring". Among other things, Siren features immersive sim elements from System Shock, cocoons with facehuggers, and Ellen Ripley's rifle. DitheredOutput noted that it uses materials from other enthusiasts with attribution.
The demo introduces players to version 0.6 of the mod. You can download it at ModDB and itch.io. You will need a copy of Doom II or Final Doom to run, and GZDoom. The demo is distributed free of charge, but everyone can support the creator by transferring any amount (you can do this in the window that opens before downloading). The release date for the final version has not been disclosed.
Curious modifications for Doom II appear even 27 years after the release. So, for example, in October last year, the user edypagaza released Doom Fighters, which turns the shooter into a fighting game with a variety of melee attacks, and in December, Ashes 2063, which makes the second part look like Fallout and Mad Max, became standalone free game. John Romero is also working on his own mod for Doom II – in August he announced a sequel to his Sigil project.
At the same time, Doom continues to inspire mods for other games. Using the Doomed: Demons of the Nether map from Minecraft, you can make a bloody shooter in the spirit of Doom (2016) and Doom Eternal, and Age of Doom (DOOM v 1.0) allows you to go through a remake of the first part in Age of Empires II: The Age of Kings.
If you notice an error, select it with the mouse and press CTRL + ENTER.