Polygon Edition published a great interview with Anya Combs, director of games at the crowdfunding platform Kickstarter, and shared some interesting statistics for 2021. It turned out that over the past year, backers shelled out almost $292 million for various games: $270 for board games and $21.8 for video games.
This is a significant increase for the industry, but the number of "fands" for video games has fallen slightly. Last year it was $22.9 million. On the contrary, they spent $33.4 million more on desktop games.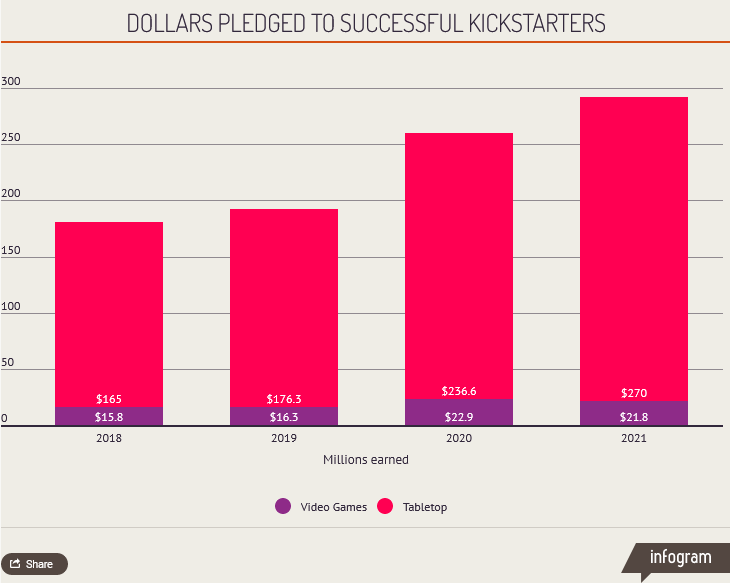 Avatar Legends: The Roleplaying Game and The Witcher: Old World made the most money from board games — $9.5 million and $8.3 million, respectively.
The year also saw an increase in the number of successful campaigns for both video games and board games.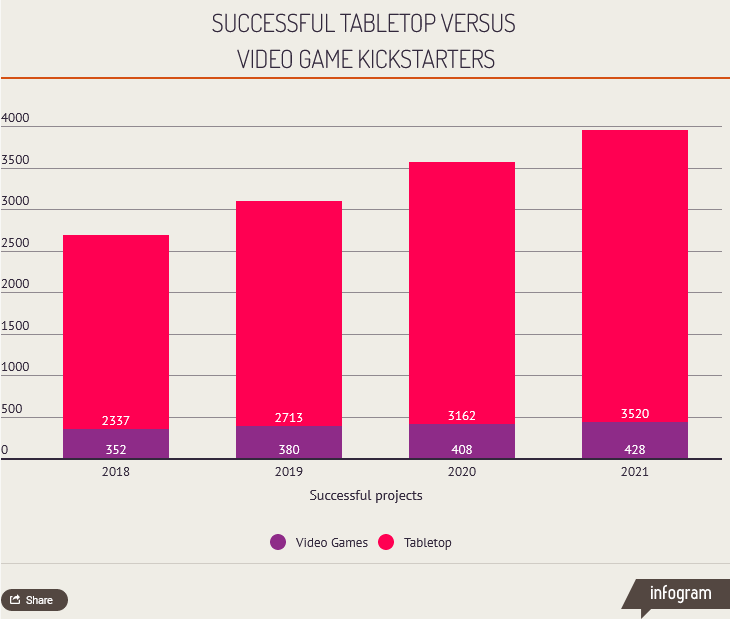 Combs and her team plan to introduce moderation for projects that get on Kickstarter this year. The girl connects such an increase in interest in board games with the coronavirus pandemic, when people were locked at home with each other and began to play board games again.