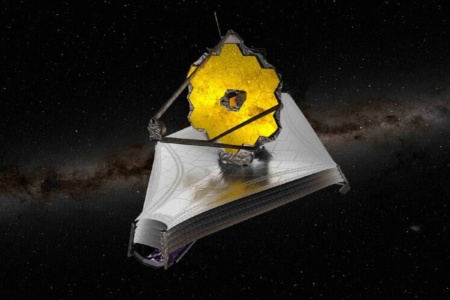 On January 24, the James Webb Space Infrared Observatory, which began its journey on December 25, 2021, fired its onboard thrusters for almost five minutes (297 seconds) to complete its final course correction. After that, the telescope entered the desired orbit around the second Lagrange point (L2), located at a distance of almost 1.5 million kilometers from the Earth. And now it will revolve around the Sun along with our planet. About it reported at NASA.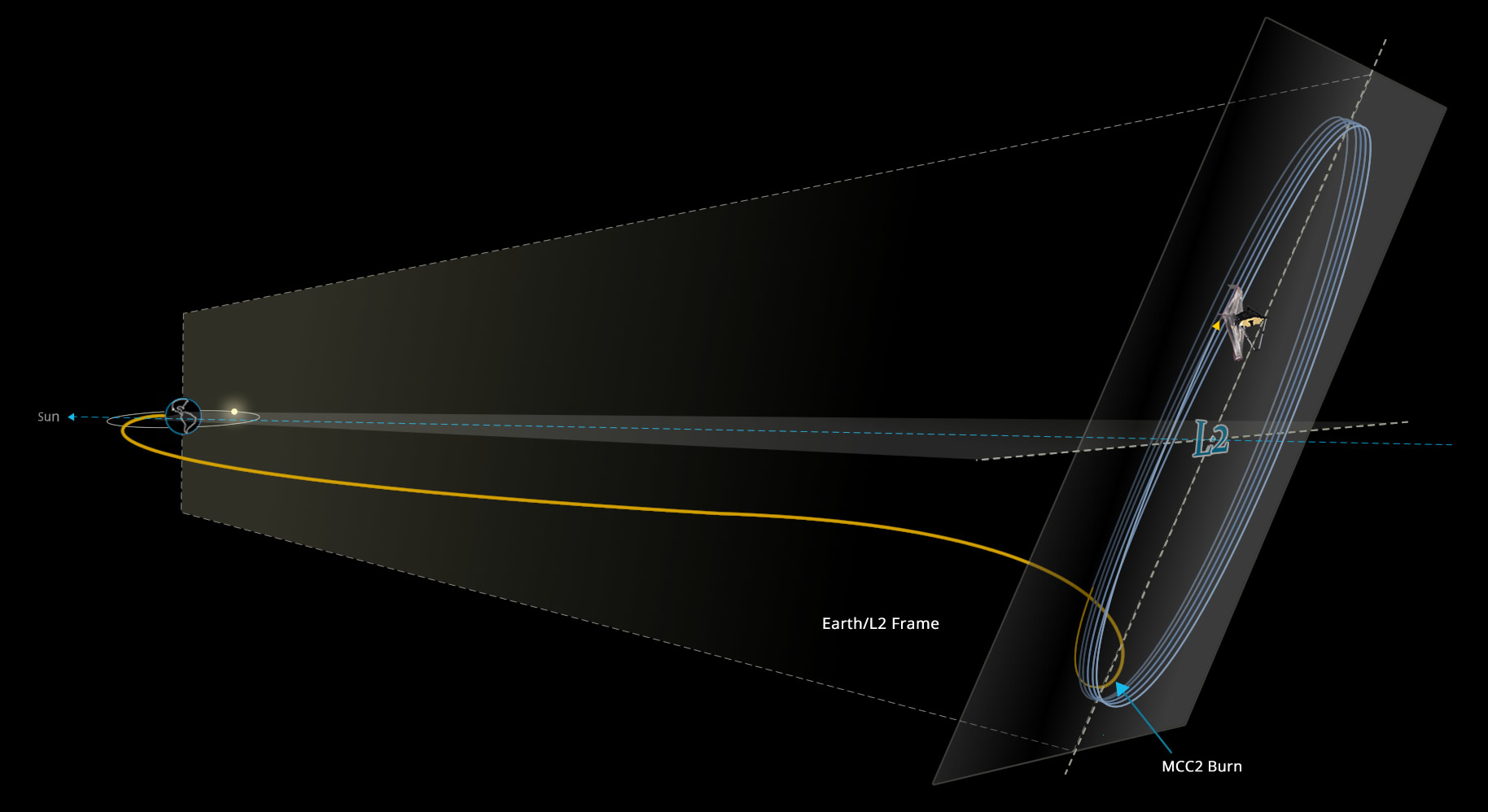 Trajectory diagram of "James Webb". Photo: NASA
The orbit of the spacecraft will allow it to get an excellent view of space at any time, and will also enable optics and scientific instruments not to overheat. The James Webb used a minimal amount of fuel to correct course during the journey to L2 (and can operate for 20 years instead of 5-10 originally stated). The rest is needed to make small adjustments to keep in the desired orbit, as well as impulse unloading – counteracting the effect of solar radiation pressure on the sun visor.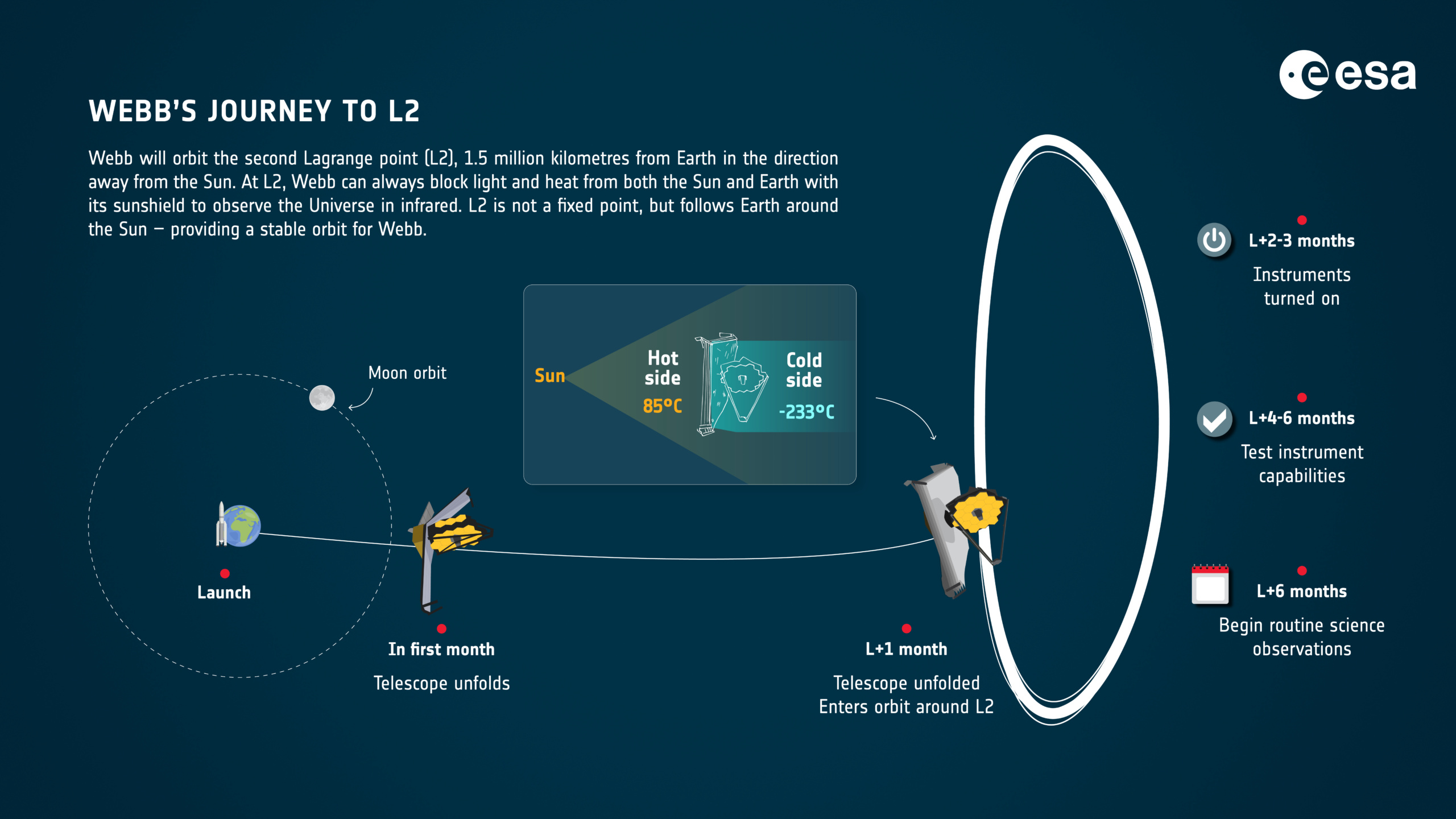 Journey of "James Webb" to L2. Photo: ESA
Before arriving at the final orbit, all segments of the main mirror and the secondary mirror of the infrared observatory were deployed. Over the next three months, engineers will carry out the complex process of adjusting the telescope's optics to near-nanometer precision. The first scientific observations are expected to begin this summer.
James Webb is the largest, most complex and powerful telescope ever launched into space. It is named after the second head of NASA, James Webb, who led the agency from 1961-1968, during the implementation of the Apollo program. The observatory has been under development for 25 years, since 1996. The total cost of the project is $10 billion.
James Webb was built and launched as part of a partnership between the US National Aeronautics and Space Administration (NASA), the European Space Agency (EKA) and the Canadian Space Agency (CSA). The space telescope will unravel the mysteries of the solar system, explore the mysterious structures and origin of the universe. The first targets will be exoplanets, protoclusters, circumstellar disks, quasars, trans-Neptunian objects and comets.
Five Interesting Facts About the James Webb Telescope
---