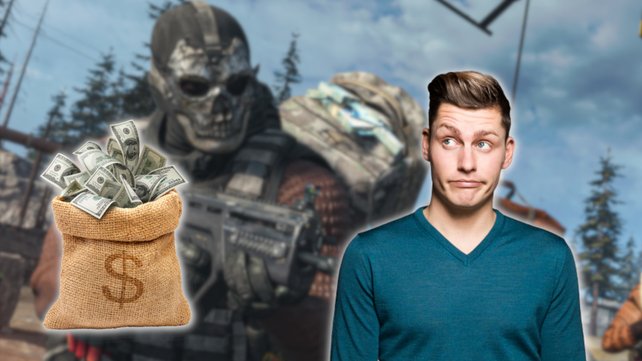 A new report provides a deep insight into the financial structure of Activision Blizzard King: The publisher was able to rake in over 5 billion US dollars in 2021 with a feature that is generally heavily criticized by gamers.
In 2021, serious sexism allegations and the lawsuit by the State of California severely damaged Activision Blizzard King's reputation. Nevertheless, the publisher could with a notorious feature collect even more money last year than in 2020: Revenue from microtransactions and DLCs saw a 5 percent increase – equivalent to approximately $250 million.
Microtransactions & DLCs: Activision makes billions
Activision's latest quarterly report shows that the publisher in 2021 as a whole raked in a little less profit at $8.35 billion could than in 2020 – at that time it was still 8.41 billion US dollars.
It is all the more remarkable that the income from in-game purchases, i.e. DLCs, Battle Passes and microtransactions, has increased by 5 percent and from $4.85 billion to $5.1 billion could. In games like Call of Duty: Warzone or World of Warcraft in particular, the model is clearly based on microtransactions – and is obviously successful. (Source: Activision / GameRant)
What is Xbox going to do with Activision Blizzard?
In addition to Activision, numerous other publishers such as EA or Ubisoft increasingly on microtransactions of all kinds – although the community has protested against this feature since the beginning.
After the takeover by Microsoft, it will be interesting to see how in-game purchases will be handled in future games from the publisher. Many fans are certainly hoping a lesser focus on microtransactions – at the same time, these numbers unfortunately show that extremely high income can be generated with it.
In our video we show you the biggest excitement in gaming history – including microtransactions:
Activision Blizzard King gave a glimpse of last year's financials in its latest quarterly report. While overall profit fell a bit, microtransaction revenue increased compared to 2020.
You don't want to miss any more news, guides and tests for new games? Always want to know what's happening in the gaming community? Then follow us on Facebook, Youtube, Instagram, Flipboard or Google News.