One of the leading suppliers of silicon wafers for the production of microchips is Sumco Corp. reported record profits and announced that it had completely sold out orders for the production of "blanks" of semiconductors before the end of 2026. This indirectly indicates that the shortage of components will continue to be felt in the coming years.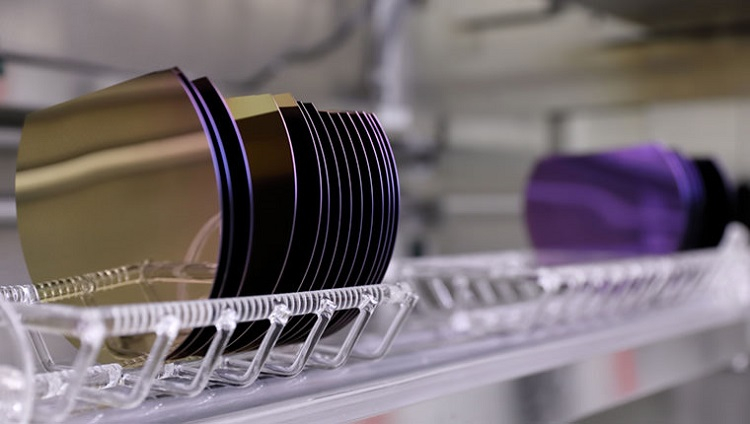 Japanese company Sumco Corp. is one of the few silicon "semi-finished products" that chip manufacturers use for their products. We are talking about the lines from which 300-mm plates come off, they are provided with orders for the next five years and new ones will no longer be accepted. The company made the announcement during its earnings call on Wednesday.
The manufacturer is not accepting long-term orders for 150mm and 200mm wafers, but demand looks set to outstrip supply in this segment for the foreseeable future. In 2021, the price of wafers increased by 10% compared to the previous year, and Sumco believes that it will continue to rise until at least 2024. A noticeable imbalance of supply and demand applies to all the company's products.
Amid news of long-term orders, Sumco stock rose 11% in Tokyo trading, its biggest intraday price jump since March 2020. The company says that despite strong demand, they will not be able to expand production this year, so management is doing everything possible to optimize the operation of existing lines.
Sumco's earnings report yesterday revealed that its earnings and profits are higher than analysts predicted. In addition, the company expects to increase sales and revenues further, which is favored by the current market situation.
Taiwan's GlobalWafers recently failed to secure regulatory approval to buy Germany's Siltronic AG, also a wafer maker, in a move that it believes could bolster the chip supply chain.
If you notice an error, select it with the mouse and press CTRL + ENTER.