Kioxia, the heir to Toshiba's memory business, is celebrating 35 years of a technology that has changed and continues to change the world with NAND flash memory created in 1987 by Toshiba engineer Fujio Masuoka.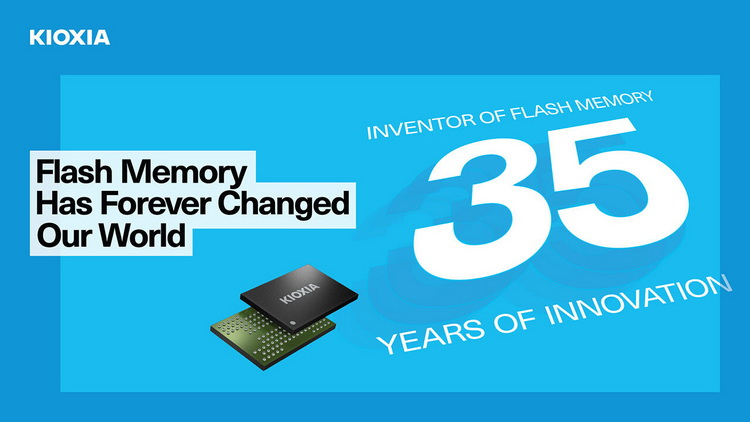 Recall that in 2017 Toshiba Memory was spun off from Toshiba, and in 2019 it was renamed Kioxia. According to the company, the NAND flash market is now worth $70 billion in annual revenues. The density of the most advanced chips has grown from 4 MB to 1.33 TB, that is, 330 thousand times.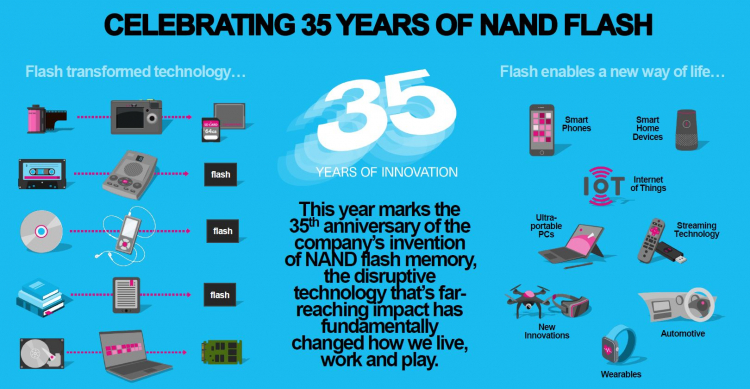 If in the 90s the most advanced NAND flash memory chip could fit only 1/8 of a raw photo or 1/16 of an MP3 song, today the most advanced 1.33 TB NAND flash memory chip can hold 39 thousand photos or 20,000 music tracks. At the same time, the cost of one gigabyte of NAND flash memory has decreased from 10 thousand dollars to about 0.20 cents.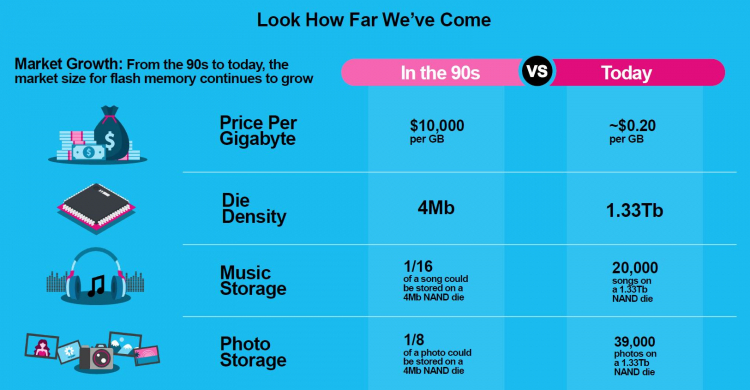 Thanks to the development of NAND flash memory, the first consumer digital cameras, barcode scanners, personal digital assistants (PDA) appeared on the market. All of these products have evolved with NAND memory over time and today are very different from their predecessors.
Along with this, many new products have appeared on the market – smartphones, tablets, ultra-compact laptops, multimedia car systems, game consoles, wearable electronics, data centers and much more. Without NAND flash, all of this may never have seen the light of day.
If you notice an error, select it with the mouse and press CTRL + ENTER.