Konami has announced that the 2D action game GetsuFumaDen: Undying Moon is now available on Nintendo Switch worldwide. Players can already buy the project at Nintendo eShop for 2249 rubles.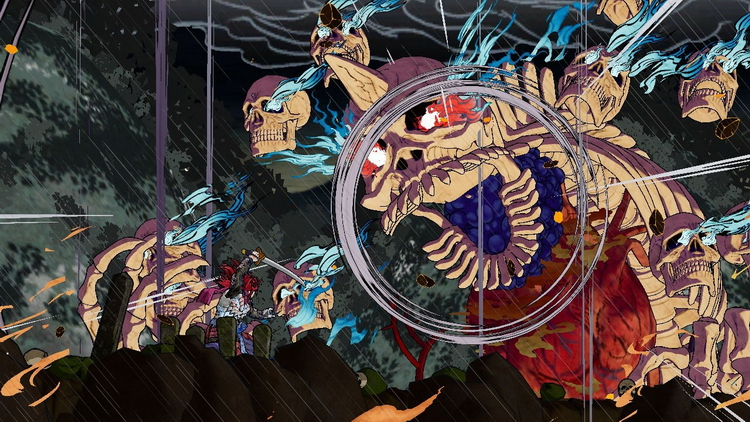 The publisher also released an expanded edition that includes a digital artbook and a 15-song soundtrack, as well as a Famicom version of GetsuFumaDen (the latter is not even translated from Japanese, except for the menu screen). For this edition, Konami asks for 3149 rubles.
GetsuFumaDen: Undying Moon is a dark fantasy roguelike that is graphically inspired by the traditional Japanese art of ukiyo-e. The protagonist, being the guardian of the land of the living, with the help of katanas, spears, other weapons and supernatural powers must fight the demon lord and other monsters in the depths of the underworld.
Also, a version of GetsuFumaDen: Undying Moon for Xbox One, Xbox Series X and Series S, PlayStation 4 and PlayStation 5 was recently spotted on the website of the Brazilian rating commission. There has not been an official announcement of the game yet, but it should be expected in the coming months.
May 13, 2021 the game was released in Steam Early Access.
If you notice an error, select it with the mouse and press CTRL + ENTER.