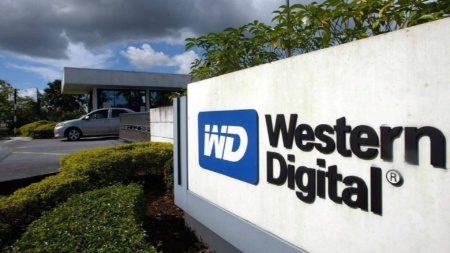 NAND flash production at two joint ventures between Western Digital and Kioxia has been hit by material contamination. According to data consulting company TrendForce, a batch of chips with a total volume of 6.5 exabytes (approximately 6.5 billion GB) is subject to recycling
Production of components for this type of storage has been halted at both plants, and Western Digital is working with Kioxia to put in place measures to restart production at its Yokkaichi and Kitakami plants in Japan.
Experts predict that the incident could lead to higher prices for NAND chips. The TrendForce report suggests a 5% to 10% increase in value in the second quarter of this 2022. This is likely due to the fact that Western Digital will not be able to use contaminated components, and as a result, there may be a temporary shortage of them and a rise in prices, because demand will exceed supply.
"The company is working closely with its joint venture partner Kioxia to take action to bring the facility back to working order."
western digital
Kioxia is a leading manufacturer of flash memory and solid state drives and a key supplier to Western Digital. The companies were in merger talks in 2021, but they were put on hold a few months ago.
Key silicon wafer supplier Sumco reaches 100% capacity through 2026
---