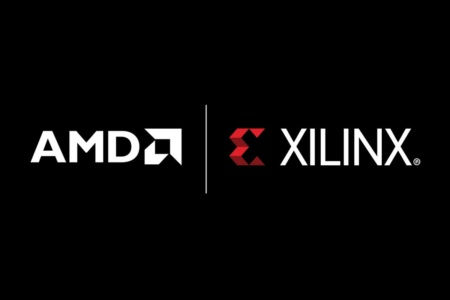 February 14, as planned, AMD announced on the completion of the acquisition of the manufacturer of FPGA matrices Xilinx. This is one of the largest mergers in the semiconductor industry.
AMD announced the purchase of Xilinx in October 2020, with the former absorbing the latter without paying a single penny of "live" money – this is a share swap deal. Xilinx shareholders received 26% and AMD shareholders received 74% of the shares of the combined company. Initially, the transaction amount was about $35 billion, but in the end, due to the growth of AMD shares, it grew to $50 billion. Previously, the deal was tested by antitrust regulators in the United States, the European Union, Great Britain and China.
Now AMD will be able to compete with Intel in the field programmable gate array (FPGA) market. Recall that Intel bought Altera for $16.7 billion to enter the FPGA matrices market.
The combined company is tentatively valued at $135 billion, with over 13,000 engineers worldwide, and the combined AMD market, along with Xilinx, will increase to $110 billion. The companies also expect to receive up to $300 million in savings through business combinations.
Amid news of the closing of the deal with Xilinx, AMD shares rose 4% in trading on Feb. 14. AMD expects that the first fruits of cooperation will appear next year.
Xilinx is an American field-programmable gate array (FPGA) technology company. FPGAs are widely used in different devices including consumer electronics, telecommunications equipment, specialized accelerator boards for use in data centers and various robotics. Xilinx has a wide variety of FPGAs in its portfolio, including high-cell models branded as Virtex UltraScale and competing with Intel Stratix 10 solutions. Xilinx generated $3.148 billion in 2021 revenue and AMD's 2021 total revenue was $16.434 billion — 68% more than the result of 2020.
---