In the case of "Battlefield 2042", DICE and Ripple Effect Studios would like to bring more "clarity and transparency with regard to the most important topics" in the future. Information about future content is not the focus.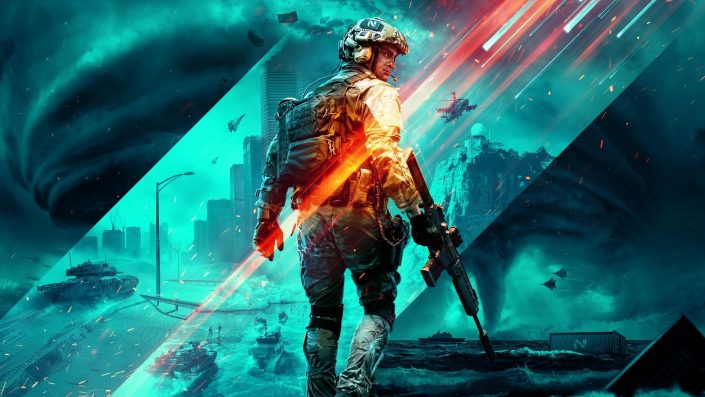 Electronic Arts and DICE really didn't do themselves any favors with "Battlefield 2042". The shooter came onto the market with errors, the Player numbers fell rapidly, the developer's reputation has at least been scratched and the next "Battlefield" should no longer receive a leap of faith. However, the makers are trying to limit the damage. Among other things, more transparency in support should help.
Senior Design Director Justin Wiebe speaks of this in a series of tweets in which he promises players more information. "We are working to provide more clarity and transparency around the key issues that teams are addressing. I look forward to sharing more details about this soon…" he said.
New content will follow later
As with the "Cyberpunk 2077" debacle at the end of 2020, "Battlefield 2042" must first be brought to a satisfactory state before the actual service approach can be started. With this in mind, the downloadable additional content will only follow at a later date.





Wiebe also addressed this topic and explained that the discussions about it are not yet an issue: "As you can probably imagine, we cannot comment on future content at this point in time. But as you can see from last week's press release, the teams are working flat out on the issues that we know are at the core of the feedback received."

The first season of "Battlefield 2042" is supposed to Shifts in summer start this year. And EA is still confident that the problems will be solved. Despite the pandemic, the publisher was optimistic about launching a stable game. However, there were "unforeseen performance issues" that EA hopes to address.

More Battlefield 2042 news:

In the meantime, the first players started a petition, demanding their money back. More than 195,000 people have voted there so far. 200,000 signatures are the next goal. And it looks like it's about to happen.

What do you think of "Battlefield 2042": Will EA and DICE manage to save the mood of the community?

More Battlefield 2042 news.

Discuss this news on the PlayStation Forum

Links to Amazon, Media Markt, Saturn and some other retailers are usually affiliate links. If you make a purchase, we receive a small commission that we can use to finance the free-to-use site. You have no disadvantages.