For several months in a row, the market value of AMD shares has been higher than that of Intel securities, but only the merger with Xilinx allowed the former to overtake the second largest market capitalization. Under the terms of the deal, Xilinx shareholders received 1.7234 AMD shares for each share of the acquired company, and now Intel is slightly inferior to AMD in terms of capitalization.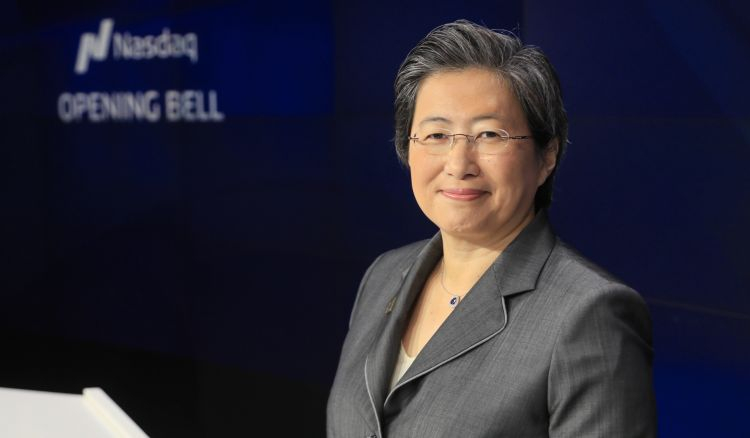 This indicator is very conditional, and in practice, Intel is still able to boast of both larger revenues and a more extensive staff, but capitalization allows to some extent assess the degree of investor confidence in the company, and now AMD has this parameter by about $510 million. higher than Intel. Yesterday, AMD's capitalization reached $197.75 billion, while the corresponding value in the case of Intel did not exceed $197.24 billion. In the summer of the year before last, AMD's capitalization barely reached $74 billion, and since then it has been able to increase quite well. At the same time, Intel's share price managed to drop from $61.57 to the current $48.44. It cannot be ruled out that a positive impetus to the dynamics of Intel's share price will be given by the speech of the corporation's management at an event for investors, which will be held in the second half of this week.
The Xilinx deal, which cost AMD no direct material costs but was valued at $49 billion, increased the company's outstanding shares from 1.2 billion to 1.628 billion, and at a current value of about $121 per share, it achieved a capitalization level that surpassed Intel. . Following the completion of the Xilinx deal, AMD CEO Lisa Su expressed confidence in the ability of this structural change to generate financial synergies. She also explained that the purchase of Xilinx will not prevent AMD from increasing its revenue by 20% or more on average annually.
If you notice an error, select it with the mouse and press CTRL + ENTER.