The Google search engine homepage has always been known for its minimalistic design, not overloaded with superfluous elements. However, this may change soon. Google is currently testing widgets that can be placed at the bottom of the main page of the desktop version of the search engine.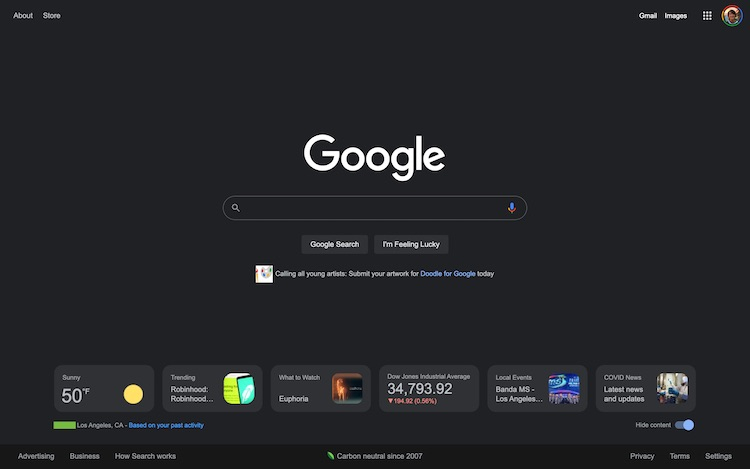 9to5Google, which has already tested the new feature, reports that a "Hide Content" toggle appears in the lower right corner of the Google homepage. The lower left corner displays the user's location, as well as a notification that the information offered is based on the user's previous activity on the Web.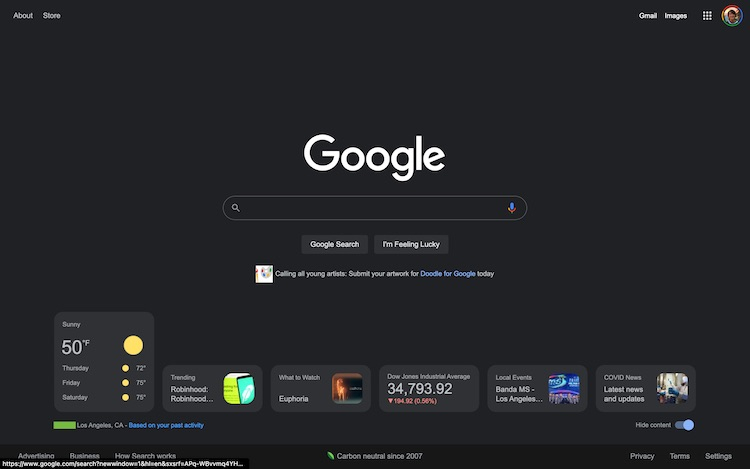 When the Widgets feature is active and the browser window is maximized to full screen, the user is presented with six card widgets that expand when hovering over them. Users are offered the following six widgets:
Weather;
Trending (suggests the most popular search query);
What to watch (offers movies and TV shows);
Stocks/Markets;
local events;
COVID-19 news.
It is worth noting that widgets are not currently available for all Google accounts. The company is likely testing a new feature and collecting feedback on it before deciding to roll it out in full.
If you notice an error, select it with the mouse and press CTRL + ENTER.