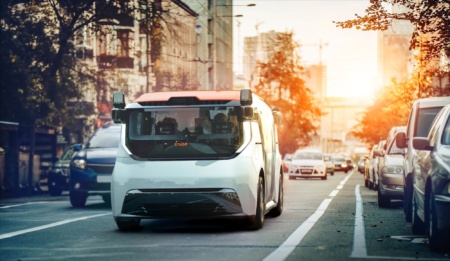 Cruise, which is owned by General Motors, has turned to regulators to approve the Cruise Origin, an unmanned minivan for transporting people.
How declares Cruise on the blog, the shuttle does not need a steering wheel or brake pedal, as well as a sun visor to fully operate.
The automaker and subsidiary's petition to the National Highway Traffic Safety Administration (NHTSA) claims that the Cruise Origin "is one of the most innovative vehicles in history." The electric vehicle has been specifically designed from the ground up to operate without driver intervention.
Cruise assures that Origin meets all standards and the release of such an electric car on the tracks will increase overall road safety. The autonomous driving system has already been tested on autonomous GM Cruise vehicles, and the creators claim that it is more accurate than a conventional driver. The manufacturer also promises to ensure environmental sustainability and make the United States a leader in the production of autonomous technologies and artificial intelligence.
Cruise will only make the drones in the US, as the manufacturing facility is located at GM's Michigan plant and is creating jobs in America.
The Origin shuttle was co-designed with GM and Cruise and features two long seats across from each other. Each seat can comfortably accommodate two passengers.
If the petition is supported, production will begin in late 2022 and deliveries in 2023.
Dubai to procure 4,000 Cruise Origin electric drones for city robot taxi service
---