We also have the opportunity to be a monster.
We also have the opportunity to be a monster.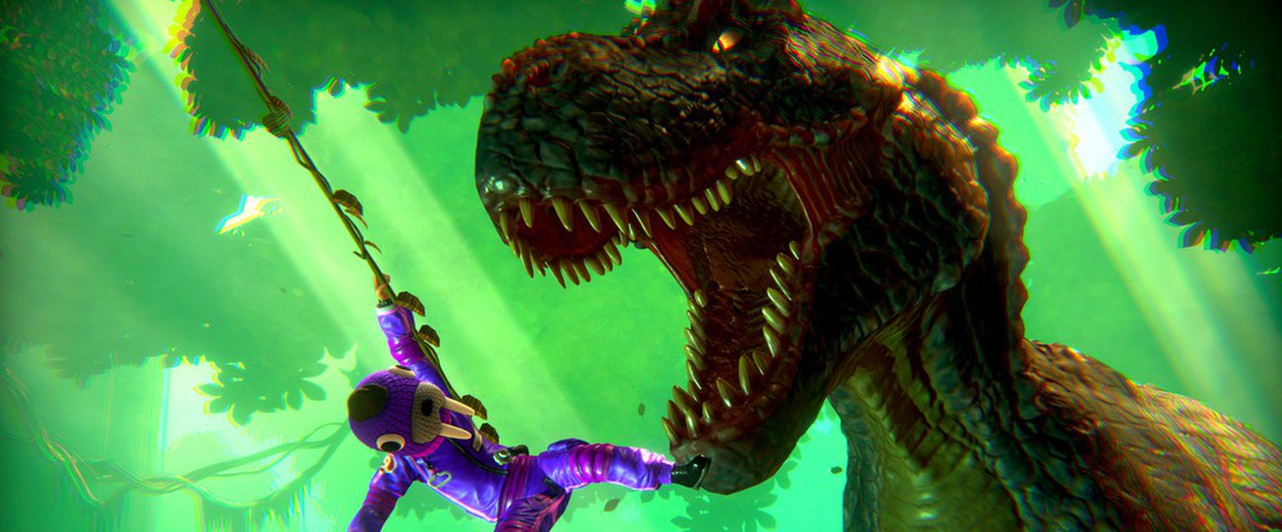 Until February 28, the Games to Be Festival is taking place on Steam – for several days, the developers of hundreds of indie projects posted demo versions of their games in the store. As usual, we have selected a number of particularly noteworthy projects.
The selection includes a god simulator, a game about a cute cat with a weapon in its paws, a story about the unusual adventures of a Soviet cosmonaut, and a few more games. You can look through the list of participants of the festival on your own here.
Turbo Overkill
Meat retro shooter in the style of cyberpunk. A chainsaw is attached to the leg of the main character, and he also knows how to deftly parkour (no worse than Spider-Man!) And literally splashes enemies with especially successful hits.
You can download a demo here.
The Wandering Village
Post-apocalyptic strategy about a city located on the back of a huge lizard. The lizard is gradually moving across a dangerous planet – you will have to adapt to changing weather conditions and fend off uninvited guests.
Demo version can be downloaded here.
Fata Deum
God simulator, a new iteration of Black & White, only without creatures. According to the developers, nothing prevents you from playing a sort of Sauron, gathering a huge army and going to war with your nearest neighbors, striking with lightning and burning everyone in a row.
You can download a demo here.
Boundary
A shooter about astronauts vigorously destroying the orbital station and each other. The developers came up with several suits with attachments of varying degrees of severity, hand-to-hand combat is also possible.
Demo version is downloaded here.
super cat boy
The cutest platformer about a heroic cat who decides things harshly and his cute companion. The developers promise a tour of unusual locations stylized as retro games.
You can get a demo here.
FAR: Changing Tides
A cozy post-apocalyptic puzzle-platformer about a journey on an unusual ship through an equally unusual world. The ship can be improved, from time to time you will have to leave its side – for example, to swim under water.
You can download a demo here.
Monster Domain
Role-playing action is the opposite: now you are not a mighty warrior clearing a tomb, but its owner. To resist uninvited loot lovers, you will have to grow monsters and prepare traps, you can also personally command the monsters.
Demo version is downloadable here.
Little Orpheus
The story of how a Soviet cosmonaut went to the center of the Earth and stumbled upon a completely new world. In fact, the game has already been released: it appeared on Apple Arcade back in 2020. Now the developers are preparing an improved and expanded version for other platforms.
You can download a demo here.
Core Keeper
A mix of survival, roguelight and action RPG. Our heroes (there is multiplayer) explore the procedurally generated dungeon, digging new moves, growing turnips and fighting the inhabitants of the mountains. Not only locations, but also tasks are procedurally generated.
Demo version is here.
Celestial Empire
Meditative strategy about ancient China. The developers promise authentic buildings, multiplayer support and the change of seasons that affects the gameplay. There are also natural disasters.
You can download a demo here.
And one more thing
Need more? Not a problem: here are some more interesting projects.