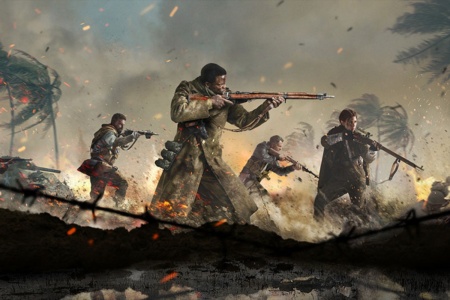 Since the release of CoD 2 in 2005, Activision has stuck to its usual annual Call of Duty release cycle, but the annual schedule will be interrupted in 2023 as the company decided to delay the release of the franchise's next major game. informs Bloomberg journalist Jason Schreier.
We are talking about the new Call of Duty from the developers of Call of Duty: Black Ops – Treyarch. It was originally scheduled for release in 2023, but according to Jason Schreier, Activision decided to shelve the project after the Call of Duty: Vanguard fiasco, which was released on November 5, 2021. financial game did not meet the company's expectations and the management came to the conclusion that it was simply "cannibalized" by the previous game.
Instead of a major new Call of Duty game, Activision decided to release other franchise content. The 2022 game, which Activision has already announced will be a sequel to 2019's Call of Duty: Modern Warfare, will receive a "constant stream of additional content," according to Schreier. Also in the plans for 2023 is some new shareware online game. Presumably, it will be an addition to the potential Warzone 2 that Schrier mentioned in his tweet.
A new premium Call of Duty has come out every year since 2005. Next year's offerings will include a new free-to-play game as well as content for Warzone 2 and 2022's Modern Warfare.
— Jason Schreier (@jasonschreier) February 22, 2022
Activision, for its part, said it has "an exciting list of premium and free-to-play Call of Duty games scheduled for release this year and beyond," promising to share details "when the time is right."
In early February, Activision announced Call of Duty: Modern Warfare 2 and Warzone 2, emphasizing that both shooters are created from scratch on a new engine. The release of MW2 is scheduled for the fall, and the Warzone sequel has no timeline yet and it is unclear whether this will be a full-fledged sequel or a major update to an existing game.
In early February, Microsoft promised to keep Call of Duty and other popular ActiBlizz franchises on PlayStation even after their current deals expire.
Bloomberg: The next three Call of Duty will come to the PlayStation, despite the deal between Microsoft and Activision Blizzard
---