AMD and Intel have suspended deliveries of their products to Russia. This is reported RBC citing own sources. This can lead to a shortage of computers, servers and other products, which will lead to higher prices.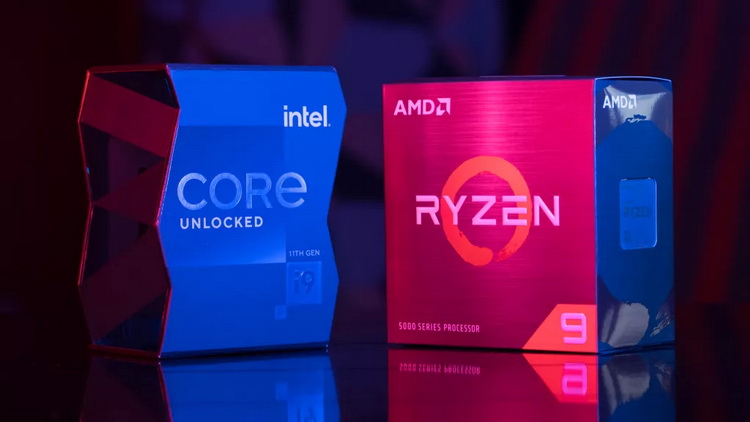 It is reported that both companies verbally announced to Russian manufacturers that they were temporarily suspending the supply of their products to Russia. Also, the Chinese office of Intel notified partners about the introduction of a ban on the supply of processors to Russia. The embargo on AMD and Intel chip stands was confirmed by RBC and a representative of the Association of Russian Developers and Electronics Manufacturers (ARPE).
RBC reports that the Russian representative of Intel did not directly answer the question whether the supply of processors to the country was stopped, but said that "the company is closely monitoring the situation and enforcing sanctions and export control regulations, including new sanctions imposed by OFAC [Управлением по контролю за иностранными активами]and rules issued by BIS [Бюро промышленности и безопасности при Министерстве торговли США]". Representatives of AMD in Russia have so far declined to comment, as has the Ministry of Industry and Trade.
Recall that earlier it was reported that only electronics for industrial and military purposes fall under the new US sanctions. The published document contains an important clarification that the export of consumer electronics will be allowed to Russia. We are talking about smartphones, computers, modems and digital cameras. Computer components are not mentioned, so the fate of their deliveries to Russia is still unclear.
One can only assume that industrial electronics include server processors, accelerators, network equipment and other components of the server segment. But AMD Ryzen and Intel Core processors, AMD Radeon graphics cards and many other consumer products do not seem to fall under this definition. But this is only our reasoning, and it is worth waiting for official comments.