Of all the Tesla branded accessories, it is the Cyberquad for Kids children's ATV that is closest to the company's core products, since it allows a person weighing up to 68 kg to travel up to 24 km on a single charge at a speed of 8 to 16 km/h. Recently, a new batch of these ATVs arrived at the Tesla branded online store, but it was sold out in less than a day.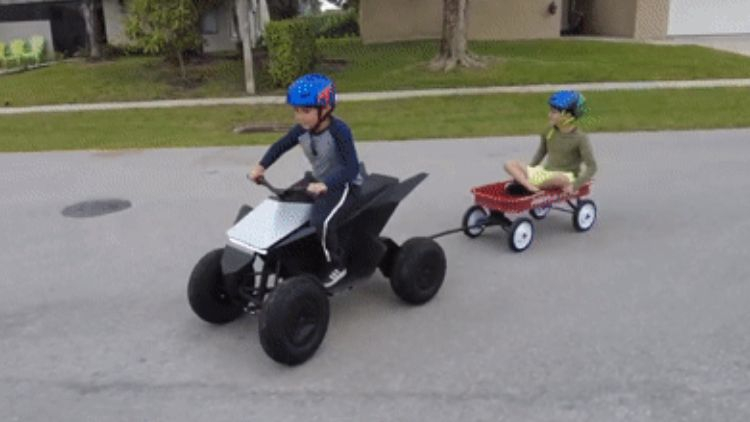 Recall that the release of this electric vehicle weighing 55 kg is carried out by Radio Flyer, which specializes in electric bicycles and scooters, and therefore cannot focus on servicing Tesla orders specifically. Gifting a child a Tesla-branded vehicle is valued at a hefty $1,900, but has remained in serious short supply since its debut late last year. The first batch arrived to the owners back in December, and since then the toy has been available only on the secondary market.
However, the reappearance of the children's version of Cyberquad on sale clearly indicates the preservation of production by the contractor. This means that an interesting vehicle will not suffer the fate of clothing items or liquor that Tesla released at a time to draw attention to certain events in the life of the company. By the way, conducted by a representative of the resource Electric tests of the children's version of Cyberquad showed that the toy is equipped with a fairly durable power drive and is capable of carrying adults weighing more than 68 kg. True, it will still not be possible to accelerate on this ATV faster than 16 km / h, so in most cases it will remain just an expensive toy.
If you notice an error, select it with the mouse and press CTRL + ENTER.