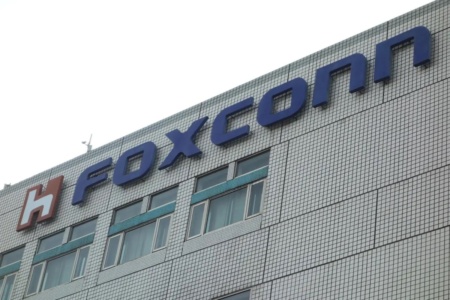 Taiwanese Apple supplier Foxconn has temporarily shut down its factories in the Chinese metropolis of Shenzhen due to a sharp increase in the incidence of coronavirus and the introduction of a lockdown there. One of these enterprises makes the iPhone. Foxconn, also known as Hon Hai Precision Industry Co., has suspended operations on two campuses and redistributed work to other manufacturing facilities. About it reported Bloomberg edition.
Non-essential businesses in Shenzhen must "freeze" operations until March 20, according to the Chinese government's call. The shutdown of Foxconn's facilities in the city should not affect Apple's smartphone supply chain.
Foxconn is the trade name of the Taiwanese Hon Hai Precision Industry Co. As of 2010, it was the world's largest electronics manufacturing service provider and the fourth largest technology company by revenue. Foxconn makes Mac minis, iPods, and iPhones for Apple Corporation; motherboards for Intel, fulfills various orders for American computer manufacturers Dell and Hewlett-Packard; PlayStation 2, PlayStation 3 and PlayStation 4 for Sony; Wii Wii U for Nintendo; Xbox 360, Xbox One for Microsoft, components for Xiaomi, BlackBerry, Google, InFocus, Huawei, Vizio, Toshiba, smartphones and hardware for Motorola, Nokia, Amazon Kindle and Cisco.
By data China's Xinhua News Agency reported 1,337 new cases of locally infected COVID-19 in mainland China on March 13, the National Health Commission of the People's Republic of China reported. Of these, 79 cases were in Guangdong province (which includes the city of Shenzhen).
---