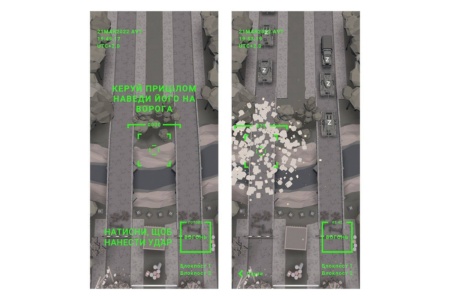 The Diya development team listened to Ukrainian users who jokingly asked about the possibility of managing Bayraktar through the public services application, and today they have added a new service called єBayraktar, which the Minister of Digital Transformation of Ukraine Mikhail Fedorov named "digital sedative". We note right away that this is not exactly what everyone asked for, but the innovation undoubtedly deserves attention.
So far, the developers offer to try themselves as the operator of the famous Turkish strike UAV, which has become one of the symbols of Ukrainian resistance to Russian aggression, only in the minigame format – primitive, but at the same time very necessary for emotional relaxation.
"eBayraktar" is a kind of simulator for managing "Bayraktar". The interface of the mini-game reproduces the one with which the operators of Turkish strike UAVs interact. The goal of the game is to protect checkpoints and destroy the equipment of the Russian invaders.
In order for "єBayraktar" to appear, the application needs to be updated to the current version. Next, open the "Services" > "єBayraktar" > "Otrimati єBayraktar" section.
Shortly after the launch of the new feature, many users of "Diya" had problems accessing the application – as explained Mikhail Fedorov, this is due to a global failure in the operation of world services, which affected, among other things, the operation of Apple services. According to him, the launch of a new function in "Diya" just coincided with a global failure. At the time of publication of the news (20:26) "Diya" is available again and everyone can try themselves as the operator of "Bayraktar".
---