After the European Space Agency refused to cooperate with Russia in the framework of the ExoMars-2022 program, China or some country in the Persian Gulf may become a partner of our country in this direction. This was stated by the head of the state corporation "Roscosmos" Dmitry Rogozin at a commemorative event dedicated to the 54th anniversary of the death of Yuri Gagarin.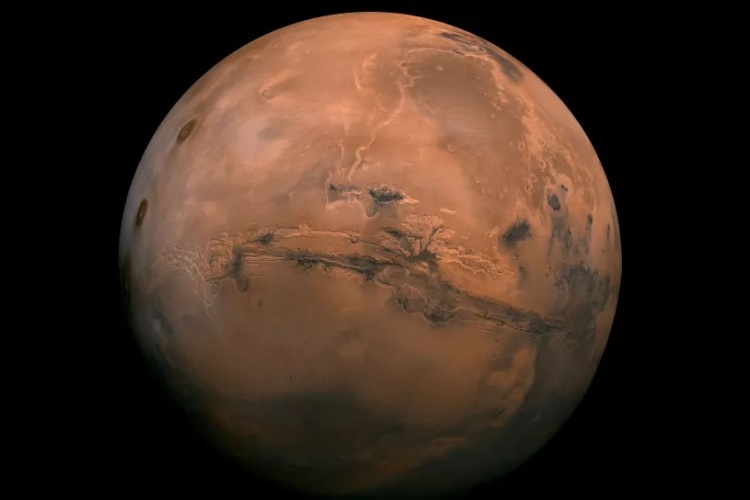 "Themselves, or with another partner, which is also being discussed, <…> I do not exclude that instead of the Europeans we will have another partner, it could be the Persian Gulf or China", – quotes the source of Mr. Rogozin's words. He also noted that Russia has the technologies necessary for the independent implementation of the mission to Mars. The main question is the ability to carry out this project on their own financially or will it require an investor. The head of the state corporation also noted that European colleagues may not return the Kazachok landing module, which is part of the ExoMars-2022 mission, to Russia. Technical experts are currently discussing this issue.
Recall that earlier this month, the European Space Agency announced the termination of cooperation with Russia on the Mars program. Later, Dmitry Rogozin said that Russia was able to independently conduct a mission to Mars, although it would take several years to prepare it. To do this, domestic engineers will have to reproduce the landing module. It was also said that the rover would not be used in the new Russian mission, and the landing platform would play the role of a research station. As for the Proton-M rocket, which was planned to be used as part of the ExoMars-2022 mission, it will be launched into outer space from the Baikonur Cosmodrome in the interests of the Russian Federation.
At the same time, an ESA representative said that NASA could become a new partner for the agency in the Martian program, and the implementation of the mission would not be possible until 2026. The launch window, when it is convenient to fly from Earth to Mars, opens every two years. The launch of the ExoMars-2022 mission was planned to take place this year, although initially its implementation was supposed to take place as early as 2018. The landing platform "Kazachok" was supposed to deliver the European rover Rosalind Franklin to the surface of the Red Planet.
If you notice an error, select it with the mouse and press CTRL + ENTER.