Various foreign bloggers and media outlets have already gotten their hands on the RTX 3090 Ti, which should go on sale this week. Judging by the first reviews, at least when playing in 4K resolution, the difference between the new video card and the base RTX 3090 is minimal.
It is reported that the performance of the flagship is only 5-10% higher. This isn't particularly surprising, though, as the RTX 3090 Ti's specs haven't gone up much from the original 3090.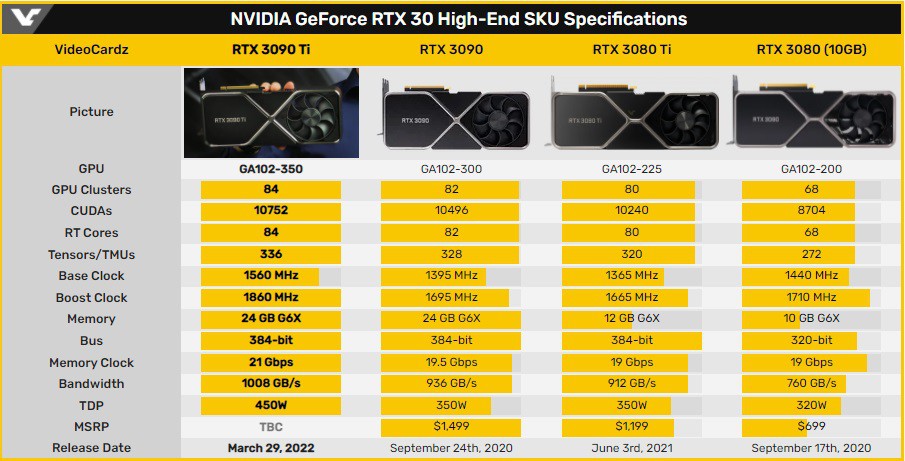 The number of CUDA cores has increased from 10496 to 10752, the base frequency has increased from 1395 MHz to 1560 MHz (in overclocking from 1695 to 1860 MHz), the amount of memory remains the same – 24 GB GDDR6X, 384-bit bus, and the memory frequency has grown from 19.5 Gbps up to 21 Gbps. Power consumption has increased from 350W to 450W.
How things really are, will show full-fledged tests in games and benchmarks.